AIgeeked has researched all of the available AI text generator tools and created this ultimate guide to the best artificially intelligent content generators available today. If you are looking to compare AI writer software then bookmark this guide now. It is a comprehensive source for information comparing the top AI content generator software tools to try in May 2023.
AIgeeked.com is reader supported and we may earn an affiliate commission from the AI products listed on this website.
Jasper
#1 AI Content Creator.
---
Over 50 Templates
Surfer SEO Integration
Chrome Extension
Jasper Art Generator
WordHero
#2 AI Text Writer.
---
Highest Quality Text
70+ Writing Tools
Plagiarism free blog posts
Money Back Guarantee
Anyword
#3 AI Text Generator.
---
Write 10X Faster
60+ Content Templates
Predictive Performance
AI with predictable results
The Ultimate AI Text Generator Guide
There are plenty of AI text generator tools powered by artificial intelligence software for you to use in 2023. This AIgeeked guide explains everything you need to know about AI content generators before you decide on one.
There are some AI text generators which are free to use, while most AI tools offer a free trial period that expires and then requires buying a paid plan. The best AI writer tools offer both free and paid versions of their artificial intelligence powered content generation software for businesses, websites, ecommerce sites, blogs, copywriters and social media influencers.
Video: 5 Best Free AI Content Generator Tools
Free AI Text Generator Update 5/18/2023: Google Bard is now an impressively useful AI content generator that rivals ChatGPT and is available to the public on bard.google.com. It is definitely worth trying Bard out. It's delivering truly impressive content and it can even connect to the live web as well. You'll need to agree to the Google Generative AI terms of service.
In this AI text generator guide, I've thoroughly examined top artificial intelligence content creation tools designed to produce various written materials. These solutions can generate website copy, blog posts, YouTube titles, Facebook ads, sales emails, story content, and social media captions. My goal is to help you find AI writing tools that provide high-quality, original content while integrating related keywords to improve your online presence and audience engagement. By utilizing these innovative ai technologies, you can boost your content strategy and achieve success across digital platforms.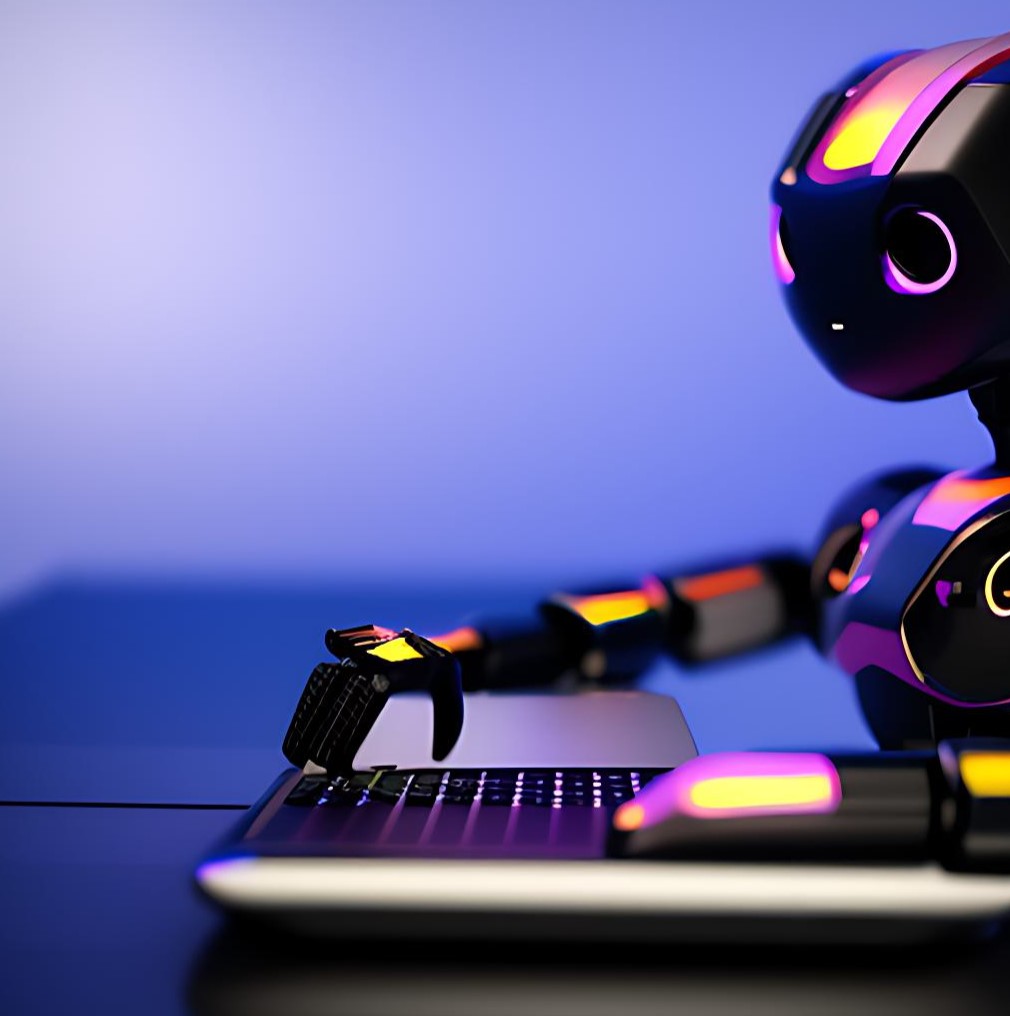 How Does an AI Text Generator Work?
Are you curious about how AI content generators work? There a number of different models being used by most of the AI text creators on the market today. They're all quite interesting models, actually.
AI text generators work by generating an original text sequence using natural language processing (NLP) and natural language generation (NLG) models in AI.
What is GPT-3 Content Creation?
GPT-3 is the acronym for Generative Pre-trained Transformer 3.
It's the third version of of the AI content generation tool released by OpenAI.
GPT-3, an artificial intelligence (AI) text generator, is the latest development in AI content creation.
It is a successor to the GPT-2 model, which was released in February 2019 and quickly gained notoriety for its impressive capabilities in producing human-like text from inputted data.
GPT-3 was trained on very large datasets and machine learning algorithms so you can create synthetically generated texts from an AI based tool. AI text generator tools can be used for various applications such as automated content creation for SEO, SMO & Digital Marketing.
GPT-3 features make it ideal for creating AI generated content.
It has a significantly larger vocabulary size than that of GPT-2's 50,000 limit of words which helps it produce highly accurate outputs based. GPT-3 uses multiple techniques such as auto completion and sentence correction to generate more coherent texts compared to previous NLP and NLG models.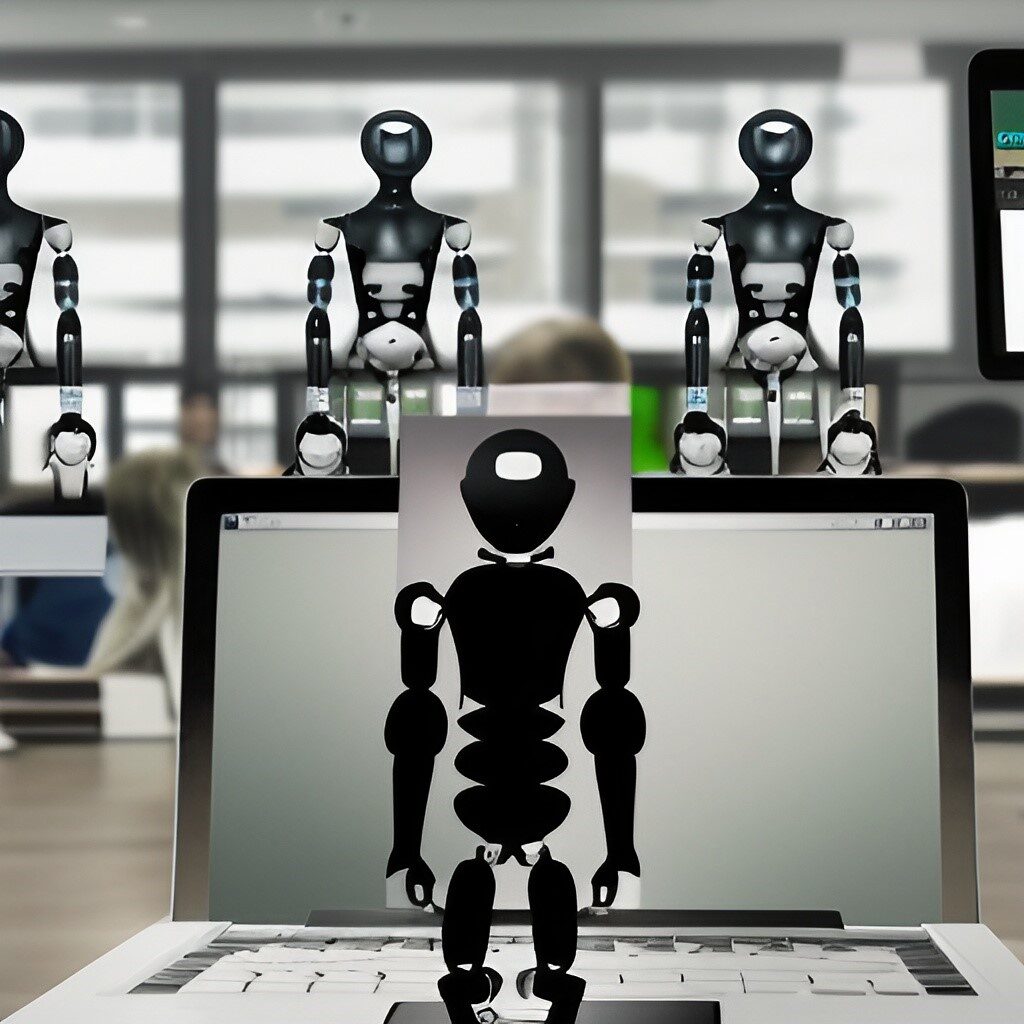 Should I Use an AI Content Writer?
Using an AI writer / content writing tool can be useful and help you automatically generate text for your blog, online business or social media marketing channels.
However, it's important to understand both the capabilities and limitations of artificial intelligence powered content writers.
While they are powerful AI writer tools and produce impressive content, they are still somewhat flawed and can frequently create incorrect information in the generated content outputs.
Its crucial to carefully review all AI generated text, looking for errors & false data, before posting on the internet.
If you are looking for a high quality content producing AI text writer to use, I have reviewed 12 of the best content generators powered by artificial intelligence for you below. For the storywriter crowd, read our AIgeeked expert reviews of the best story generator software for writers of short stories.
Best AI Text Generators
Automate text generation and avoid writer's block. AI content generators are the solution. Generating high quality content is made easy with the help of these AI text generators.
AIgeeked has reviewed 12 of the best AI text generator tools available today.
This guide to artificial intelligence text generator tools will help you find and compare the top text generators currently available on the internet in 2023. Page updated on 4/10/2023.
1. Jasper AI Text Generator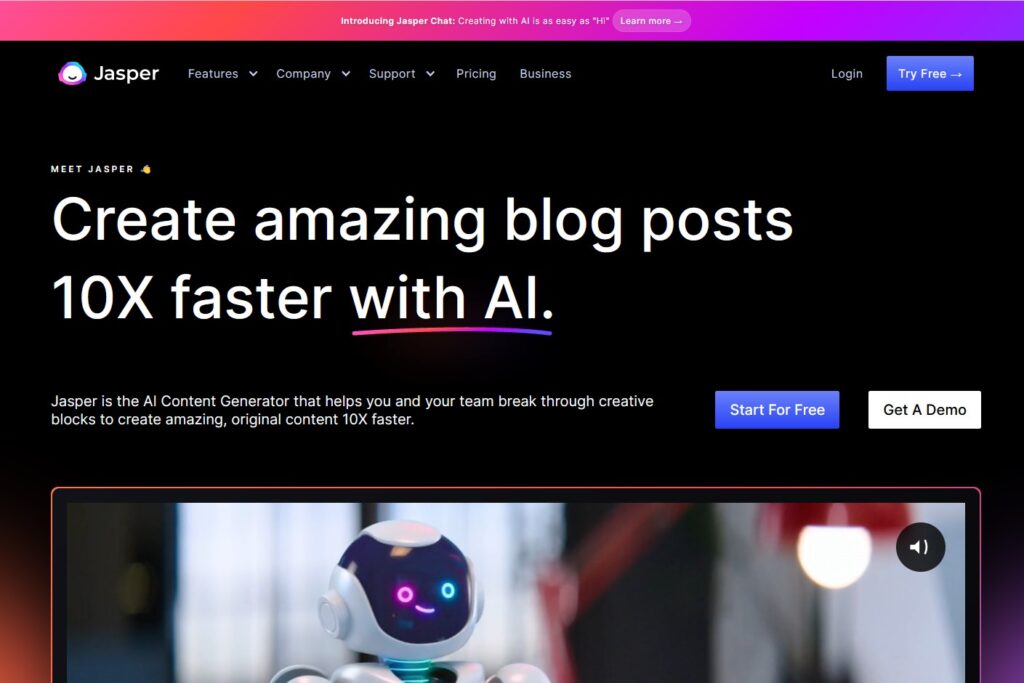 Jasper.ai is the best AI text generator for writing original text sentences, paragraphs, titles, headlines, ads and so much more. It comes equipped with more than 50+ different writing templates.
The text generator and AI writer tool has all of the most necessary forms of writing content for blogs, ecommerce websites, Facebook ads, Google Ads and social media posts.
Jasper makes it simple to generate high quality text and plagiarism free content for your landing pages, blog posts and product descriptions.
Jasper offers a diverse range of content creation tools, including paragraph generators, brainstorming ideas for blog topics, and detailed outlines for extensive blog posts. Additionally, it provides headlines and primary ad copy for Facebook and Twitter, as well as a sentence expansion feature. Jasper also specializes in generating YouTube video script elements, such as headlines, descriptions, and outlines, while also crafting engaging titles and descriptions for the platform's videos.
Jasper.ai is a powerful AI text generator that does it all. It even has a top quality AI image generator to use.
Jasper AI comes with more features such as a Surfer SEO integration which helps optimize keywords of your SEO copy to help your web content rank better earning more SERP terms in the search engines. It even offers AI chatbot and a text-to-image AI art generator. If you are looking for the best AI software to create content then Jasper.ai is the #1 rated solution. There is a fantastic chrome extension and plenty more Jasper integrations available for you to benefit from when you choose to use Jasper.ai.
Jasper.ai Pros and Cons
Jasper.ai Pros
Best AI Text Generator Tool Overall
Highest Quality Text Generation Tool
Jasper Chat Chatbot
Jasper Boss Mode
Jasper AI Art Creates Impressive Quality Artworks
Jasper AI Cons
Lower Monthly Word Limits
You Have to Pay for More Words
There are More Affordable AI Text Generators
Not as Conversational as ChatGPT
Jasper.ai Pricing
Jasper offers paid plans starting at $40 per month when paid annually. Read our full Jasper AI Review.
---
2. WordHero AI Text Generator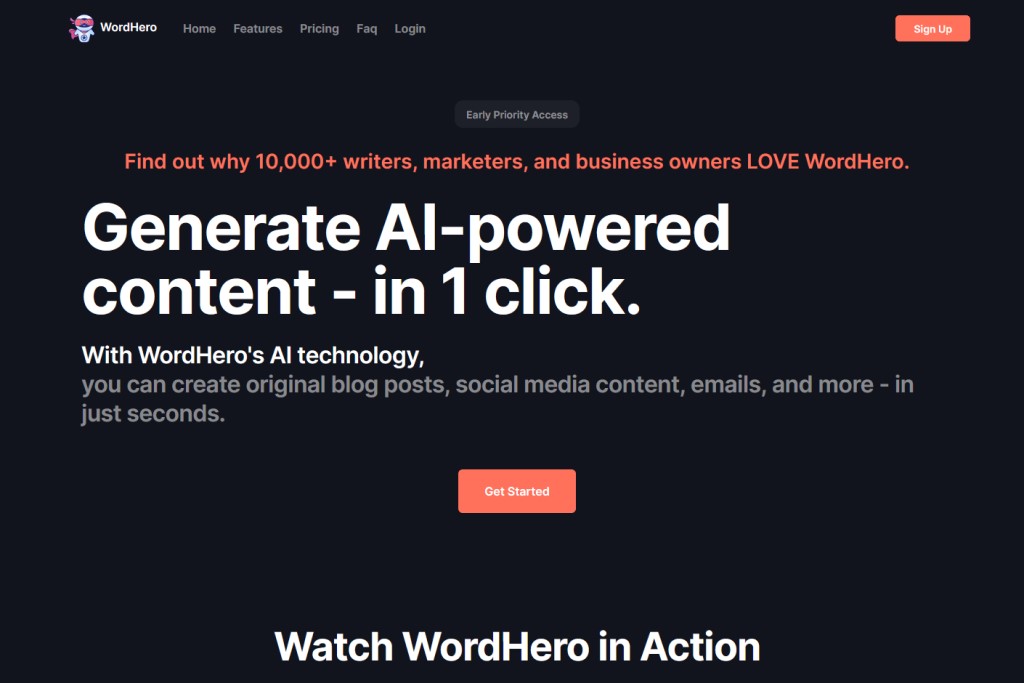 WordHero is the perfect tool to create great copy quickly and easily.
Their AI text generator takes the hassle out of writing long-form blog posts, website copy, social media posts, Facebook & Google ads, blog post titles and blog descriptions.
WordHero.co offers professional-quality text efficiently and effectively.
Like other AI text generators, WordHero runs machine learning technology using NLP models to generate stylistically accurate texts approximately 10X times faster than you can write yourself. With WordHero's AI text generation technology, you don't have to worry about creative content or keyword optimization when writing your website copy. Just enter your topic or headline idea and let WordHero take over next.
By taking advantage of WordHero's powerful AI text generator, you'll save time while ensuring that your copy is well written and expertly crafted.
Don't waste time writing drafts over and over – let WordHero do the hard work so you can focus on more important things. WordHero will help you generate amazing text without having to pay human writers to produce high quality content the old fashioned way.
See the difference their AI technology can make in your content creation process.
WordHero Pros and Cons
WordHero Pros
Best AI Text Generator for Value
Low Cost Lifetime Pricing
Original AI Generated Text
Generate Unlimited Content
108 Languages
WordHero Cons
No Built In Plagiarism Checker
No AI Art Generator
No Chatbot Text Generator
I Noticed Minor Translation Issues
No Surfer SEO Integration
WordHero Pricing
WordHero offers paid plans starting at $29 per month (paid yearly). Monthly plans cost $49/month. Read our complete WordHero Review for more information.
---
3. Anyword AI Copywriting Tool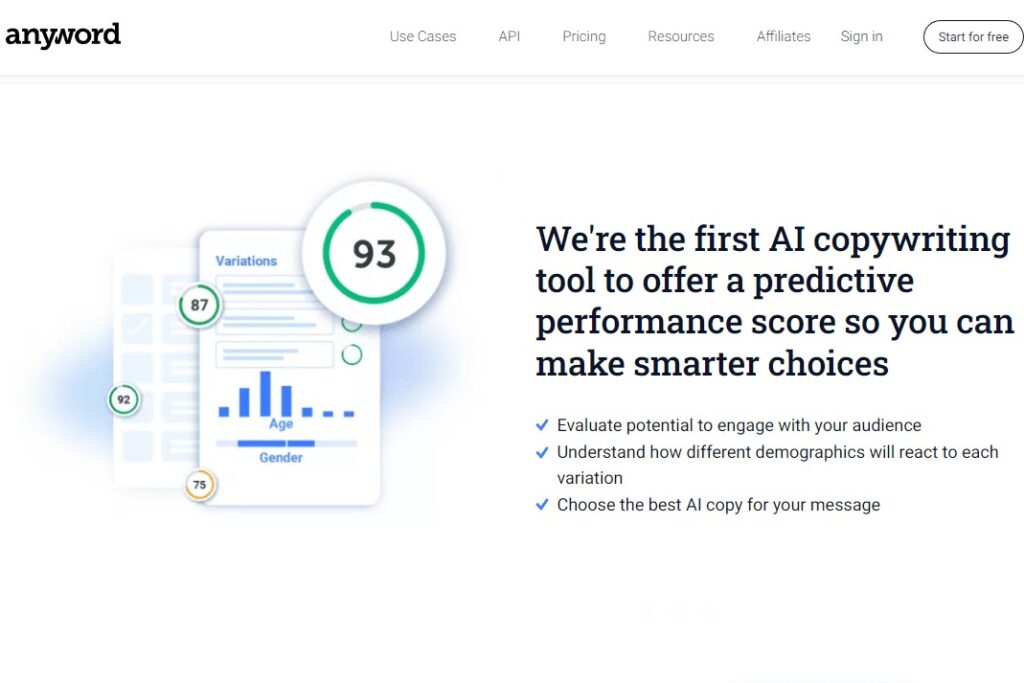 Anyword is a newer artificially intelligent solution for auto generating AI text that reads like it was created by a human being and not by a chatbot text generator.
Evaluate the potential impact and reach your content will be before publishing it. Then, improve it further with Anyword – the first AI system that generates content using predictive performance scores that guide you to making smart choices.
Anyword Pros and Cons
Pros of Anyword
Predictive Performance Scores
High Quality Content Generator
Produce multiple types of content fast
80+ writing templates
Affordable prices
Cons of Anyword
Low Monthly Word Limits
Free trial only lasts for 7 days
Price for high-volume use is not worth it
Jasper Art Costs an Additional $200/year
No app for Android or iOS and not mobile friendly
Anyword Pricing
The Anyword "starter plan" costs $24 per month when paid annually. It costs $29/month when paid monthly. Learn more about this wiz AI text generator tool in our full Anyword Review.
---
4. WriteSonic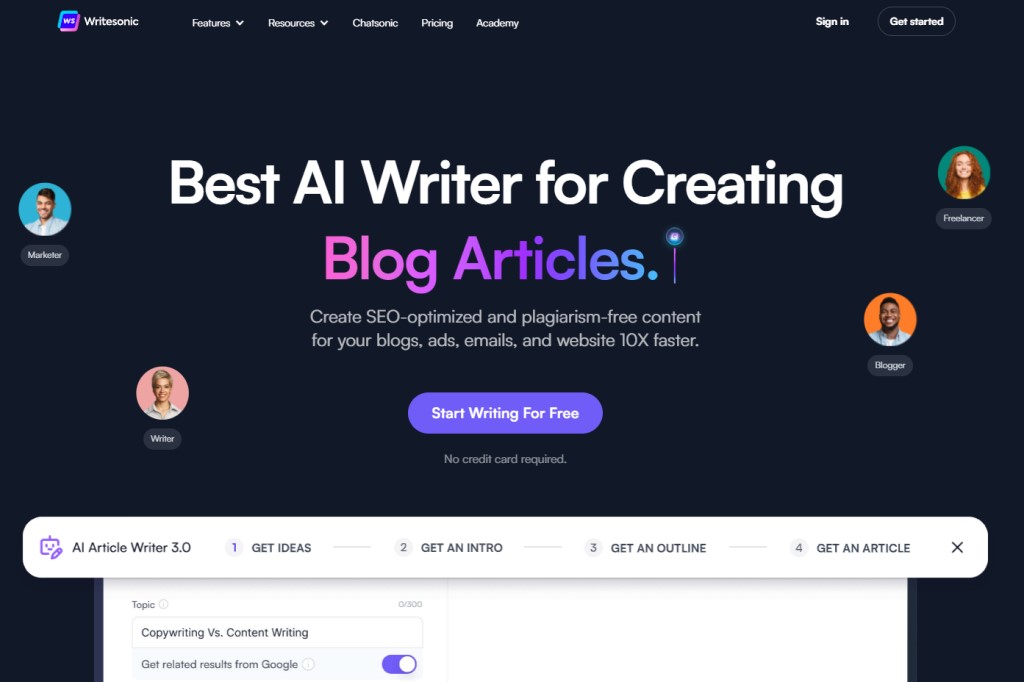 WriteSonic is a content writing tool designed to assist businesses and marketers with improving the quality of their content production. Create SEO-optimized and plagiarism-free content quickly and easily, 10 times faster than manual input.
WriteSonic also allows you to maintain control over the quality of your content – you control the accuracy and relevance, while benefiting from automated machine learning technology that works hard to ensure integrity of your projects.
Boost the success and credibility of your blogs, ads, emails, websites, and more with WriteSonic. With its AI-based technology cutting your work time by half or even more, there's never been a better way to increase productivity.
Enjoy the most efficient yet reliable automatic check for unoriginal text combined with all the features expected from an automated editor including grammar checker and spelling suggestion.
Writesonic Pros and Cons
Writesonic Pros
Chatsonic AI Chatbot
Plagiarism Free Content
Generates high quality SEO friendly copy quick
Real time auto saving feature makes editing easy
Writesonic Cons
Gets Expensive For Large Volume Users
Limited Monthly Word Count
Limited support options available
No Google chrome extension
Writesonic Pricing
WriteSonic offers paid plans starting at $12.67 per month. There is a free trial option to test them out. Read our Writesonic Review for more information.
---
5. Rytr AI Text Generator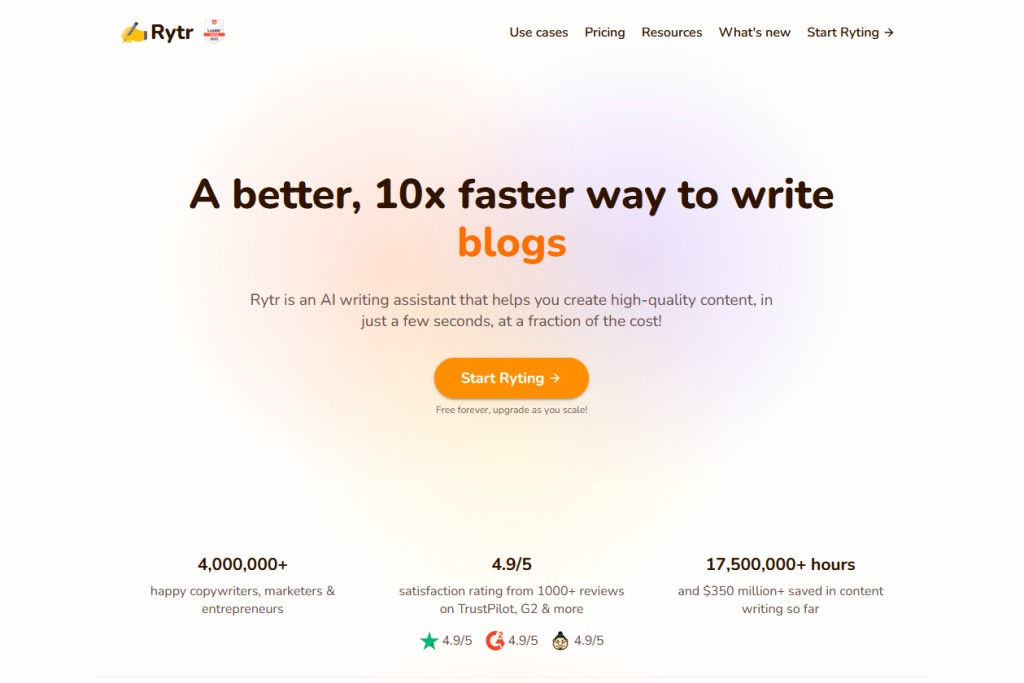 With Rytr, you can create top-of-the-line content quickly and easily. Want to write quality blog posts in just seconds, without the hassle or expense of an experienced content writer? Rytr is ready to help you out with its robust AI text generator software.
Rytr combines AI and NLP modeling, harnessing the strengths of both technologies to enhance the precision and sophistication of your written content. Its hybrid system rapidly analyzes thousands of your prior articles, notes, and documents, generating exceptional outcomes in a fraction of the time it would take you using traditional manual content creation methods.
What makes Rytr different? Much like its human counterpart, Rytr's AI software takes into account variables such as cultural differences, societal norms, shifting trends and even topic-based jargon when crafting your perfect piece.
Whether you're a small business owner or an academic researcher — Rytr provides a superior quality output with less hard work required. It is an excellent way to generate AI text for blogs, landing pages, ecommerce stores and social posts. Read our full Rytr review for more information.
Rytr Pricing
Rytr.me offers paid plans starting at $9 per month. It also offers a free plan to test for yourself.
---
6. ChatGPT Plus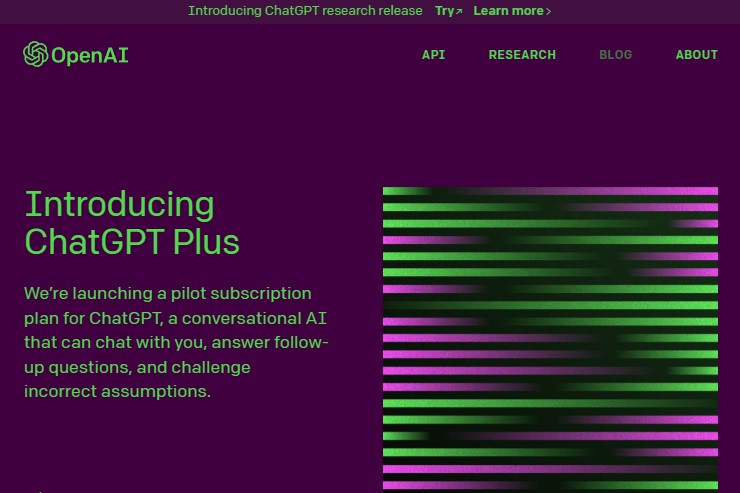 ChatGPT is another pretty amazing GPT-3 text generator.
It's much more than just another AI text generator because its conversational. You can talk with it, ask it to explain more and learn just about anything much easier using ChatGPT's conversational AI chatbot.
They even just released Chat GPT Plus – a premium subscriptions service to the web's favorite viral AI chatbot.
With these great aspects being said – the content comes out tested as AI generated content most of the time.
Services like Anyword, WordHero and Jasper AI all offer AI based text generation with high quality content output when compared to Chat GPT's standard output without AI content engineering tweaking/hacks.
However with ChatGPT plus, you get a faster version of ChatGPT that appears to have some more recent features that the free version of the AI chatbot.
Having used Chat GPT plus at length, I can say it offers impressively generated content that reads as if an actual human wrote it.
7. Copy.ai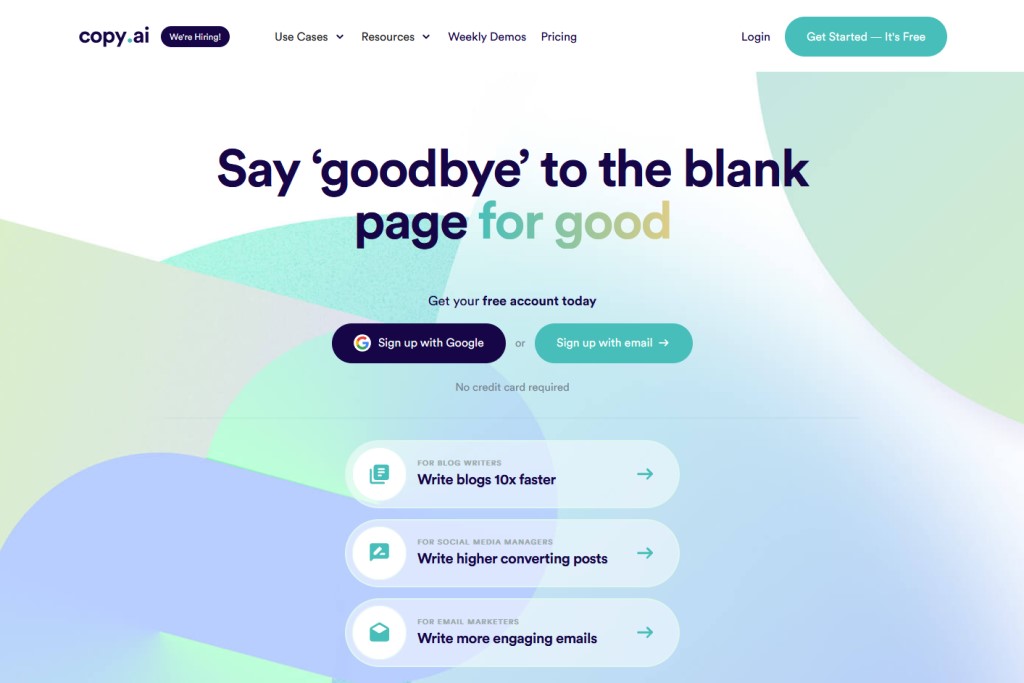 Copy.ai is widely considered one of the most advanced artificial intelligence powered content writing platforms available today. However based on my experience using their software, I encountered some problems with it repeating heading text in the paragraphs. This leads to content often failing an AI content detection test.
Other than take one con of Copy.ai, the artificial intelligence technology helps you write blog posts, create blog outlines, and craft social media posts for any platform including Facebook, LinkedIn, Twitter and other. Copy.ai allows influencers to quickly create engaging social media posts that will get people talking, while email marketers can write effective sales emails that convert readers into customers with ease.
Copy.ai uses NLP and machine learning (ML) to help you generate better quality content fast.
Its powerful AI algorithms are constantly improving the quality of your work. You do not have to worry about mistakes or typos in your copy. Copy.ai also saves time by helping with important things like grammar and spelling. There are suggestions on how to make content more engaging as well as helping with marketing best practices like calls-to-action or headlines that capture reader's attention.
It helps you generate content, high converting landing pages and attention grabbing product descriptions in multiple languages with ease in a matter of minutes.
With Copy.ai's advanced AI writing technology, your content will be unique and expertly written so you know your work will stand out. Unlike other writing platforms, Copy.ai is incredibly affordable AI writer too.
Copy AI Pricing
Copy.ai offers a paid plan for $49 per month (billed monthly). It also has a free plan to test it out. Read our complete in-depth Copy AI Review.
---
8. Frase AI Text Generator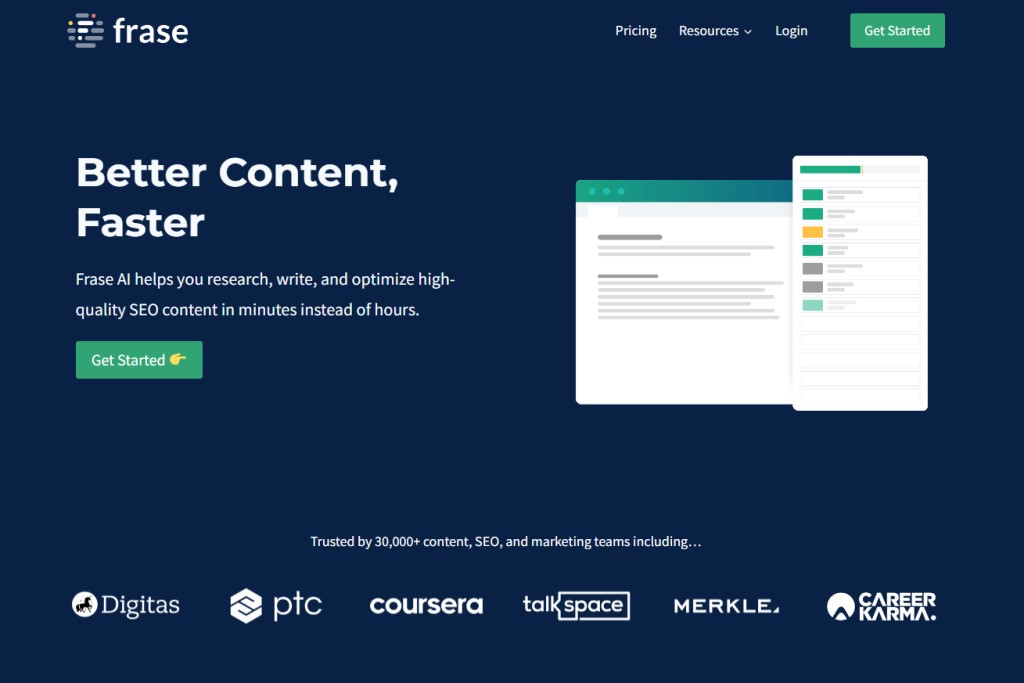 Frase.io is an Artificial Intelligence (AI) content generator that helps you research, write, and optimize high-quality SEO content lightning fast.
With its powerful AI writer technology, Frase has revolutionized content creation for all types of digital professionals – from ecommerce website owners, to bloggers, content creators, and social media influencers.
No longer do you have to spend hours researching or writing in order to produce quality articles or content.
With Frase.io's help, the task is drastically simplified and accelerated.
You can now generate SEO optimized blog posts and webpages quickly, optimizing for keywords with greater accuracy than ever before.
Its Natural Language Processing capabilities enable Frase's AI text generator to identify the intent behind search queries and auto-generate relevant text written pieces accordingly.
Moreover, Frase speaks your language fluently by offering numerous editing options (punctuation tweaking options, phrases cleaning functions and so on), allowing users to customize their output in a way that suits their brand perfectly. And if such a level of precision still isn't enough for you; experienced writers are also at hand to further customize the text generated by the AI tool ensuring an optimal outcome according to your specific needs.
Thanks to Frase.io's AI text generating technology you can now create more engaging content even faster than you can imagine. Perfect for digital marketing professionals striving for top ranking in SERPs and thereby reaching valuable audiences more efficiently.
Frase.io Pricing
Frase.io offers paid plans starting at $14.99 per month ($12/month when paid annually) for the introductory "Solo" price plan. Read our Frase.io Review for more information.
---
9. GrowthBar AI Text Writer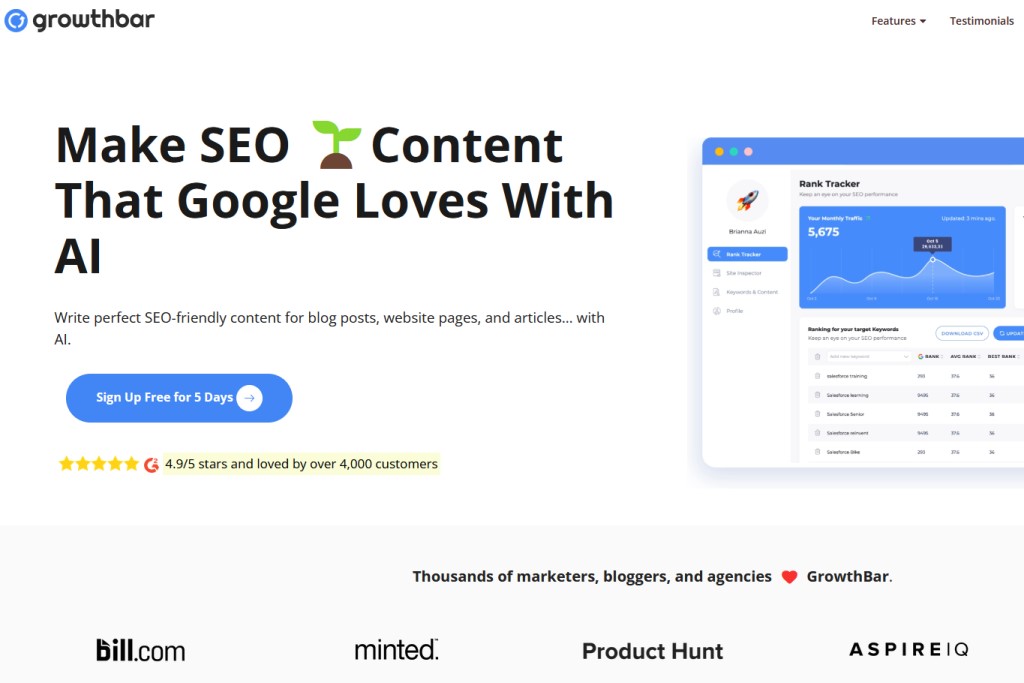 GrowthBar is the perfect choice for any business looking to improve the quality of its SEO blog content.
AI powered writing tool makes it easy to create SEO articles that get your message across quickly and effectively. Their proprietary algorithms ensure each piece of content is optimized for maximum reach, helping your business reach its target audience faster. You get unlimited use of their Google chrome extension which really comes in handy based from my experience testing it out.
With GrowthBar, you can easily research topics related to your business and craft engaging blogs in record time. No more long hours spent searching online for relevant information to write about.
GrowthBar identifies issues within writing that may be reducing its rank within search engine results pages.
When you use GrowthBar, you'll never have to worry about editing mistakes or question marks. You'll be able to accurately assess the quality and accuracy of each article with its reputable grading system. Your SEO blog content meets the highest standards here.
GrowthBar has been rated as the top AI writing tool on G2, meaning its been proven by experts as one of the best options available today. With GrowthBar, you can ensure all your SEO blogs are ones that both search engines and readers will enjoy.
GrowthBar Pricing
GrowthBar offers paid plans starting at $29 per month (paid annually). The standard paid plan costs $48 per month if paid on a monthly basis.
---
10. Copysmith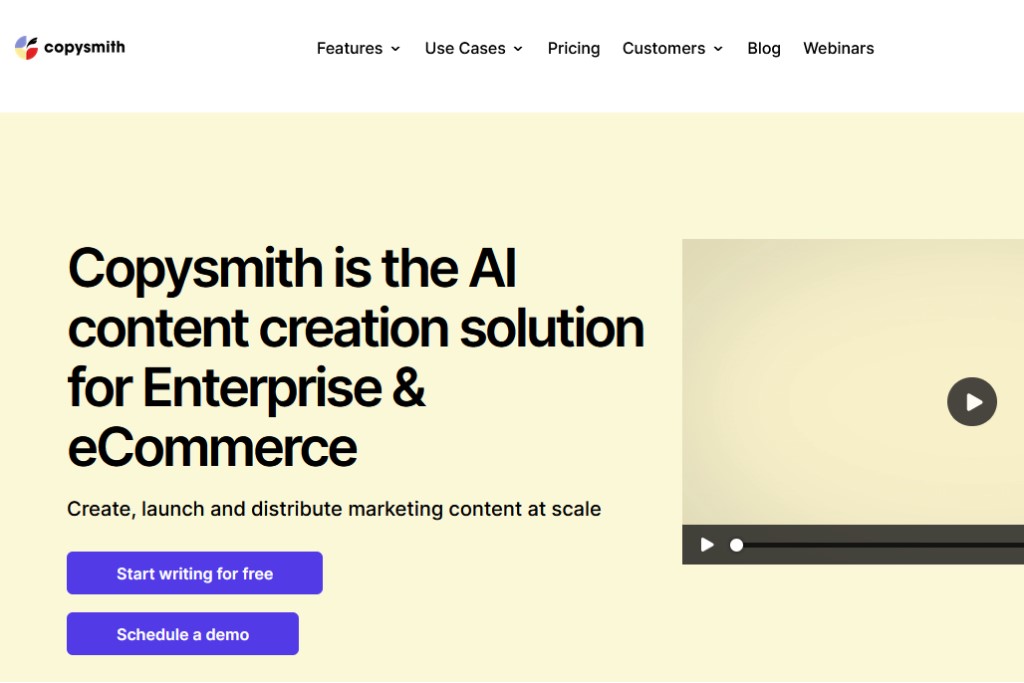 Copysmith revolutionizes the way enterprises, eCommerce businesses and authors generate content quickly.
Copysmith is the AI driven content creation solution that will help your organization save time when it comes to producing high-quality content, allowing you to launch projects quicker and achieve more in less time.
Copysmith's advanced natural language processing technology generates original pieces of written work faster than imaginable, leveraging industry best practices and expertise to create a tailored experience for every user.
Corporations can rely on Copysmith to produce meaningful copy for successful outreach campaigns or SEO projects, helping these businesses make the most out of their content efforts.
Make sure your website copy stands up against any competition with Copysmith's high-performance text generator today. Generate content that reads like real human writers created it.
Copysmith Pricing
Copysmith offers paid plans starting at $19 per month. The starter paid plan costs $190 per year when paid on an annual basis.
---
11. HotPot AI Sparkwriter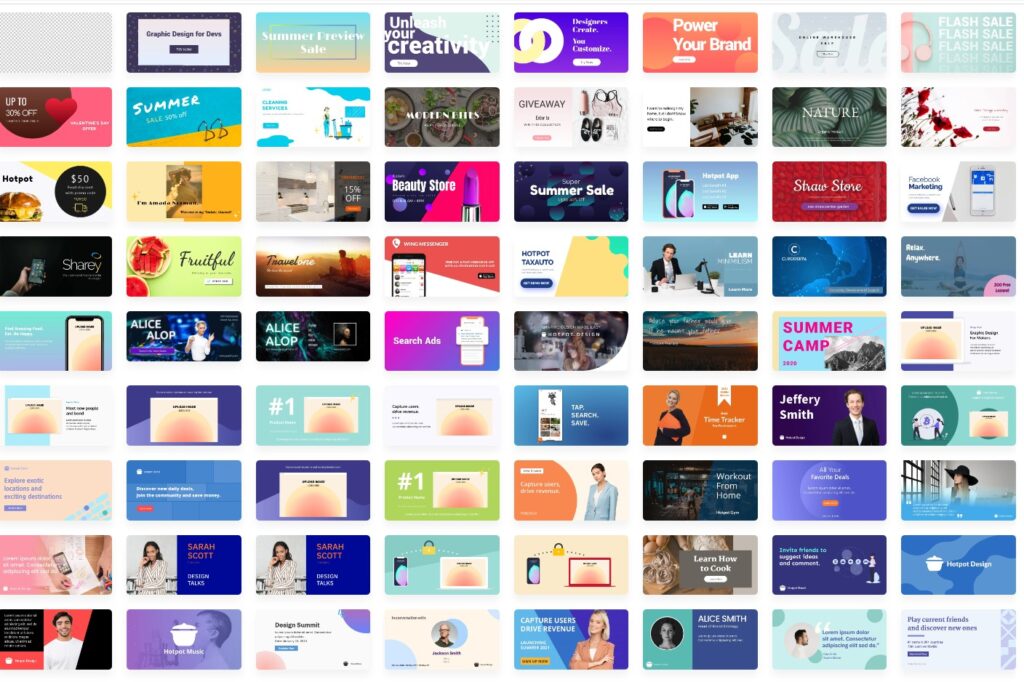 Introducing Hotpot.ai Sparkwriter – the ultimate AI writer tool to help you conquer writer's block and develop engaging content ideas. This pioneering piece of software uses cutting-edge AI to generate fresh creative insights for your projects. With it, you can take those initial sparkles of inspiration and turn them into impactful stories and products descriptions with ease.
With Hotpot's intuitive interface, all you have to do is enter keywords related to your project and the AI will get to work. You'll be presented with suggestions for topics in record time and then it's up to you how you want to take things forwards. Uniquely crafted product names, Facebook ads, app content and other writing pieces are ready at the click of a button along with suggestion on structure, mood and entwinement of words.
Using this AI writer technology has huge benefits for any user looking to establish their brand identity in an increasingly crowded marketplace. As one of the first programs integrating clever AI methods into its output mechanism, Hotpot Sparkwriter really pushes boundaries in terms of content production potential.
Hotpot Pricing
Its one of those AI writing tools that comes at a competitive price point. Hotpot charges by the credit instead of the month. You get 1,000 credits for 1 months at a price of only $10. This makes HotPot one of the cheapest AI art generators that generates amazing AI generated written content and images.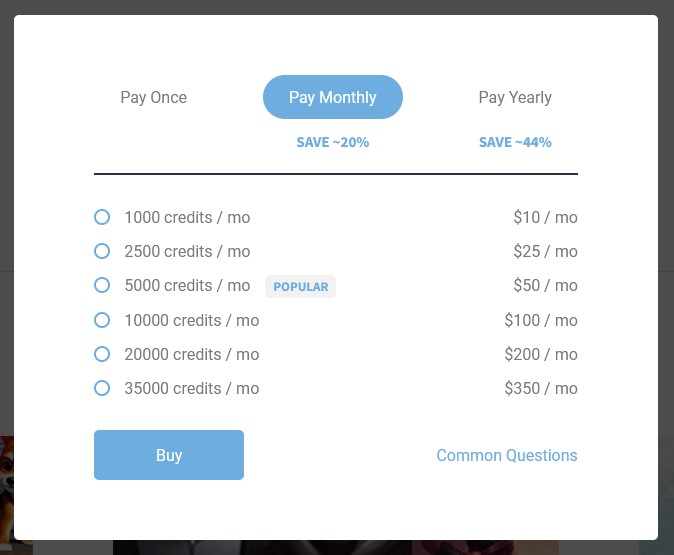 ---
12. WordAI Content Writers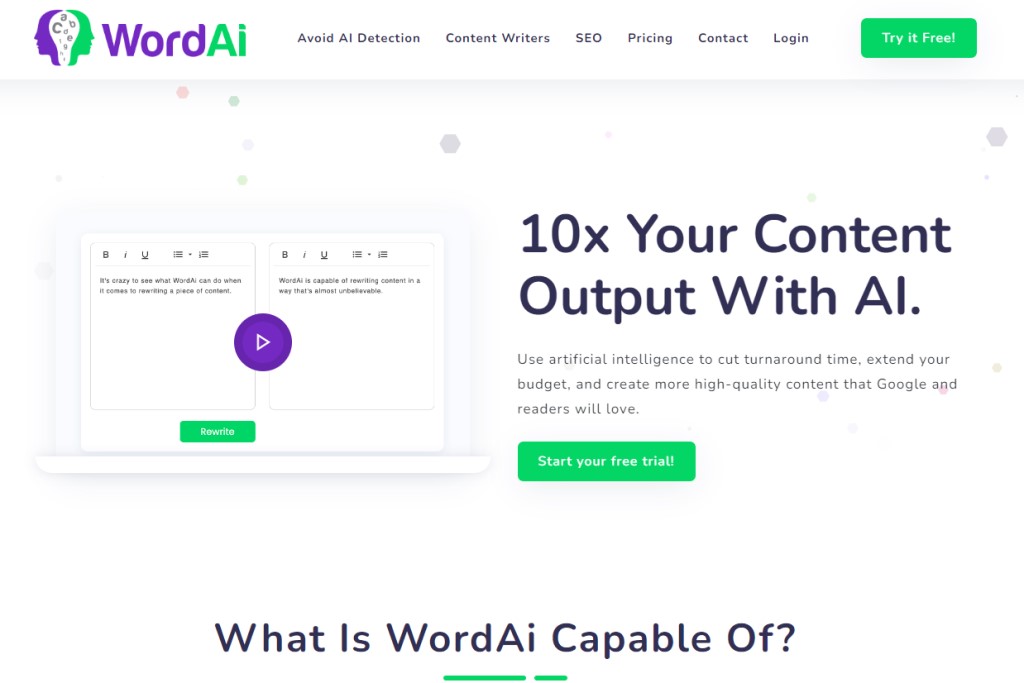 WordAI is a decent solution for anyone who needs to write content quickly and accurately.
Thanks to its advanced AI based GPT-3 technology, you can get your content rewritten in seconds with WordAI.
Whether you are a blog writer, an e-commerce website manager, or just looking for a way to save time when it comes to translating texts, WordAI has got you covered.
Its innovative algorithms easily rewrite entire pieces of text with most words kept intact, while replacing complex phrases and grammar structures.
Moreover, WordAI gives its users more control over their content – they can choose the level of rewriting they want (light, medium or aggressive), so that every piece of text is unique without compromising on quality or making too many changes.
With Word AI, your AI writer will work faster, smarter and more efficiently.
Word AI Pricing
WordAI costs $27 per month with annual billing.
The Word AI price gets expensive and jumps up to $57 per month if you choose monthly billing.
I would advice to purchase the annual plan and save the money.
This is what I do with all of these generative AI content writers.
I sign up for the annual plan to save the money, then I can test them all out side-by-side and provide you with key insights to consider. .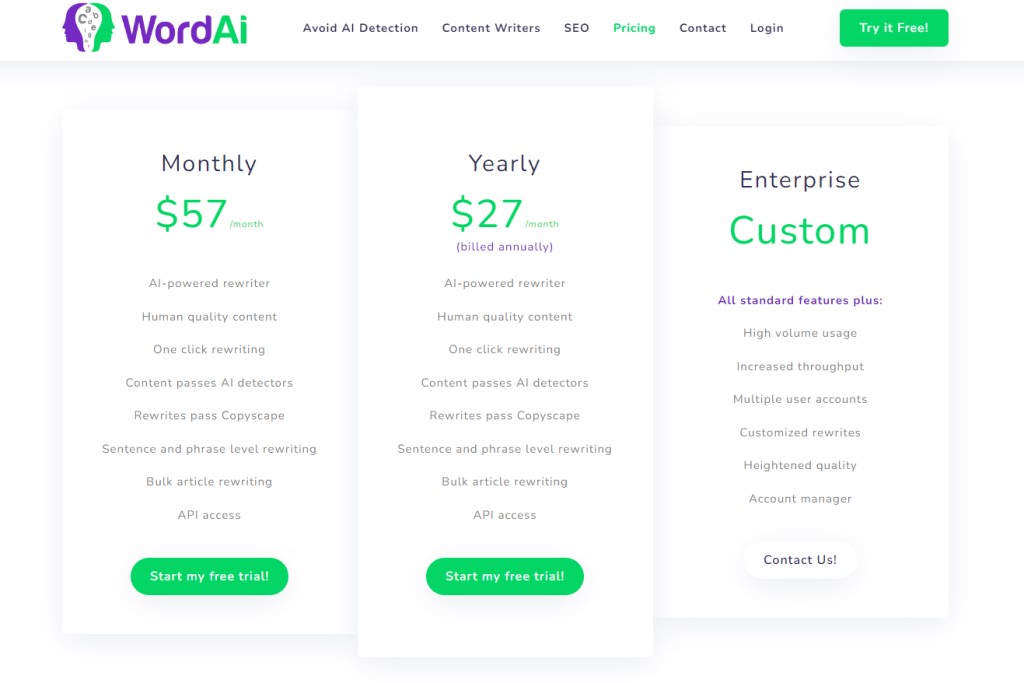 You'll have access to hundreds of API integrations so you can keep everything connected for greater control over campaigns or initiatives across multiple channels like websites, mobile apps and more.
Conclusion on AI Text Generators
After researching and testing all of these different AI content generators I was impressed with their capabilities of producing original text.
For related reading check out this must read page: Jasper vs WordHero: Which is the best AI text generator?.
While using content generation software can be a powerful AI SEO strategy when done properly, its important to avoid the risk of creating auto generated spam content that can be detected by Google and potentially have negative affects on your website's visibility in the search results.
I will update the page often and new AI text generator tools when they come to market.
Helpful Generative AI Resources
Related Content You Might Like
FAQ
Follow and Like AIgeeked on Social: