As a seasoned 22+ year SEO professional myself I can tell you first hand that AI software plays a major roll in search engine optimization techniques and will continue to do so, even more, going forward. You need to use AI SEO software for your business or the competition will sneak ahead of your Google SERP rankings.
This page is the ultimate AI SEO Guide I'll examine tool and content optimization software options available in 2023. These are the best AI SEO tools for search engine optimization that will help improve your organic search engine traffic and SERP rank using 100% white hat SEO methods as defined by Google Search Essentials.
Surfer SEO
#1 AI SEO Software.
---
NLP Semantic SEO Tool
Discover Keywords to Use
Get Optimal Word Metrics
Write Articles That Rank
Jasper
#2 AI SEO Content Software.
---
Top AI Content Generator
Plagiarism Free Content
Develop Topical Authority
AI Generated Images
Ahrefs
#3 AI SEO Tool & Software.
---
Best for Building Links
Keyword Research Tool
Competitor Analysis Tool
SEO Audit & Optimization
AIgeeked.com is reader supported and we may earn an affiliate commission from the AI products listed on this website.
AI SEO Guide
More than ever, optimizing your website to be found online by potential customers is essential. AI SEO (also known as Artificial Intelligence Search Engine Optimization) is a powerful new way to reach the people looking for your product or service with the help of AI tools. Next, I'll explain what exactly AI SEO is and how it works.

What is AI SEO?
AI SEO uses machine learning algorithms to analyze search engine data. AI tools provide tailored optimization strategies based on that data analysis.
This type advanced search optimization offers more comprehensive results than manual optimization techniques, since AI tools take into account multiple factors like SEO keyword research, link building, content creation, and analytics tracking.
As an example, properly AI optimized content will be more likely to appear higher in search engine rankings due to its ability to quickly identify relevant keywords and phrases to use.
AI SEO tools such as Surfer SEO provide users with access to critical information that can greatly impact a website's ability to rank high and get better rankings in the search engines.
How Does AI SEO Work?
The goal of any SEO strategy is to increase website visibility, traffic, and conversions by ranking pages high in the search engines like Google.
The main way AI SEO does this is by analyzing large amounts of data from multiple sources such as search engines, social media platforms, analytics tools, competitor websites, and customer feedback surveys. Once the data has been analyzed, AI tools can then provide tailored recommendations on things like keyword research and content creation that can help optimize your website for maximum visibility.
On top of this, AI tools are able to continuously monitor changes in the competitive landscape so they can make timely adjustments as needed. For instance, a tool might suggest that by changing your meta title and meta description to improve your click through rates (CTR) it will also help you achieve better rankings in Google, Bing and other search engines.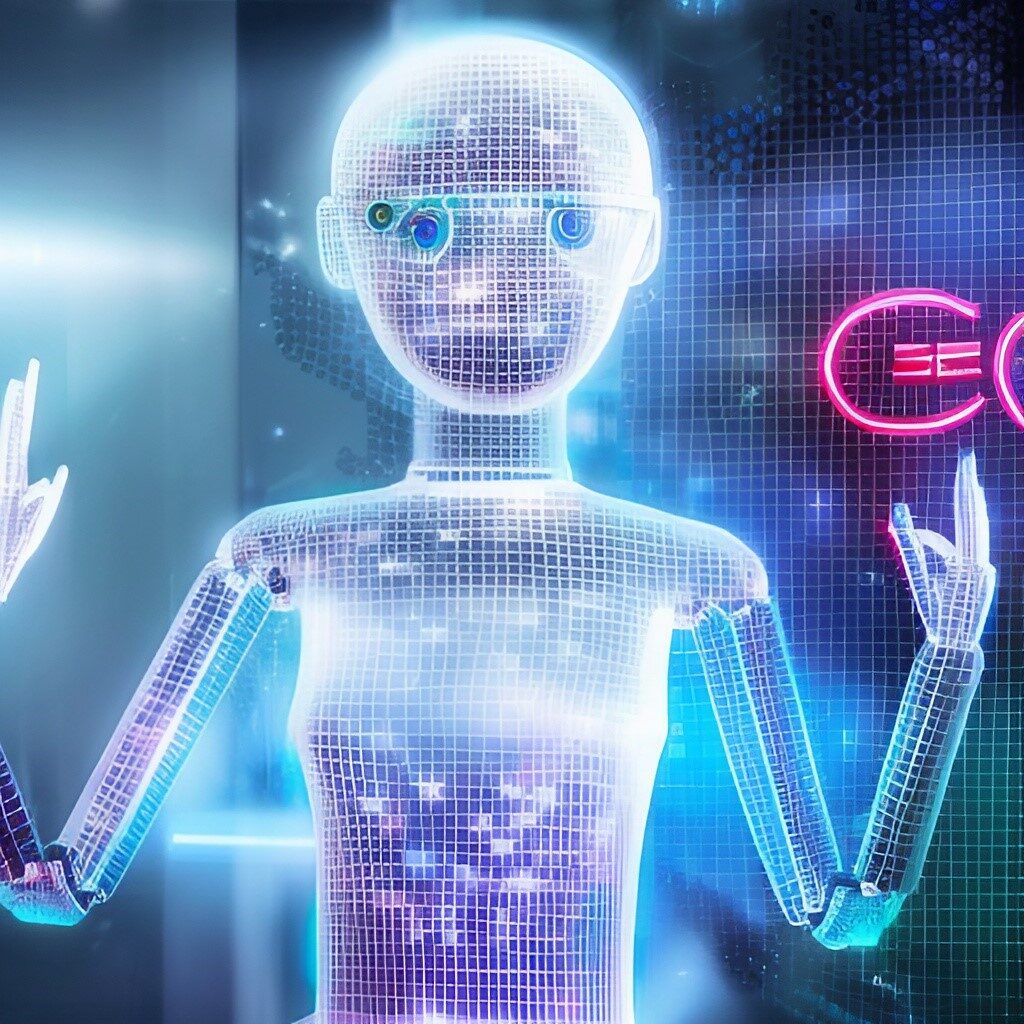 Google Cloud: How Botify is charging up SEO with AI
An official Google Cloud post from November 10, 2022 explains how Botify is shaking up the game of search engine optimization using the power of artificial intelligence.
Botify stores massive amounts of data top run its AI based SEO software. It parses five petabytes of data every month. The Enterprise SEO Platform levels the load through an integration with Google Cloud's BigQuery data warehouse. It also utilizes Google Compute Engine and BigTable as virtual AI assistants that crawl web sites of SEO clients.
Botify even integrates with Looker's analytics tools to enhance data visualization and data sharing of companies' SEO AI performance scores and ROI most importantly.
Benefits of Using AI for SEO
Using an AI driven approach to optimize your website has several advantages over traditional SEO methods.
AI powered SEO tools are faster and more accurate than manual efforts because the AI algorithms can process large datasets quickly and identify trends much faster than humans can. These AI content tools can also provide you with key insights such as keyword difficulty and site authority of the current top 10 search results on Google and other engines.
Using an automated AI system allows you to focus more on other aspects of running your business rather than spending endless hours manually optimizing your site for search engines. These AI powered SEO software tools can really make a big difference when it comes to optimization of your SEO workflows.
AI systems ensure more consistent results since the same processes are applied every time the algorithm runs its analysis. AI powered SEO tools have significant benefits and should be considered for use in your overall SEO strategy in 2023.
There is a good read about the use of AI in the filed of SEO on OpenAI that's worth the time.
Tips for getting the most out of your AI SEO software
SEO professionals and digital marketing agencies around the world rely on AI optimization software to make sure their SEO efforts and improvements are effective. When used correctly, AI SEO software can maximize search engine optimization performance and provide valuable insights into customer behavior.
To get the most out of your AI tools and SEO software, SEOs should know how to use the tool to refine search engine optimization strategies and measure campaign results. Content creators should use it to analyze blog post metrics, such as backlinks and keywords, while bloggers can leverage the software's automatic keyword research capabilities to find topics that will relate to their target audience.
With all these features available, a well-implemented AI SEO software package can give SEO Professionals, digital marketers, content creators and blog authors a great way of managing search marketing priorities with ease.
Case Studies on AI Search Engine Optimization
There are many AI SEO Case Studies that have been published on the web. These SEO studies analyze how artificial intelligence works in search optimization and gather data to illustrate their highlighted points.
In an AI SEO case study published on LinkedIn on August 17, 2022 one researcher, Rahul Bhatia, says "Human Content Writers have Won!". This is an important case study for you to read because it highlights that Google has the ability to detect AI content which can greatly impact your website's search engine optimization efforts if/when you're creating AI generated content.
Google has already made it crystal clear that spammy auto generated content such as blog posts that don't add value or originality to the content and reader are considered to be spam and violate the Google Search Essential Guidelines. SEO Rule #1. Never Spam Google!
However with this being understood, AI SEO tools such as AI text generation software are powerful indeed and can rapidly increase your productivity. It is important to note that any content they generate must be reviewed carefully and edited by a real human editor / copywriter to provide additional useful information like case studies and topical statistics. You also want to correct factual errors or fix all grammar mistakes as well.
In another AI search engine optimization case study published in November 2002 on WordLift.io, it explains how Gadget Flow experienced a 198% increase in organic growth by building a knowledge graph which was added to their website. Today there are several useful AI Tools that are using AI SEO algorithms which can help you construct and develop your site's own knowledge graph. Having this is important for your website success.
Wrapping Up AI's Role in SEO:
AI SEO provides a powerful tool for increasing search engine visibility online by leveraging machine learning algorithms to analyze search engine data quickly and accurately so that you can reach the people looking for your product or service with maximum efficiency.
Not only is it faster and more accurate than manual efforts but it also allows you to focus on other aspects of running your business while still achieving optimal results with minimal effort.
If you're looking for a way to get ahead in today's competitive digital landscape then implementing an AI optimization approach from qualified human SEOs could be just what you need!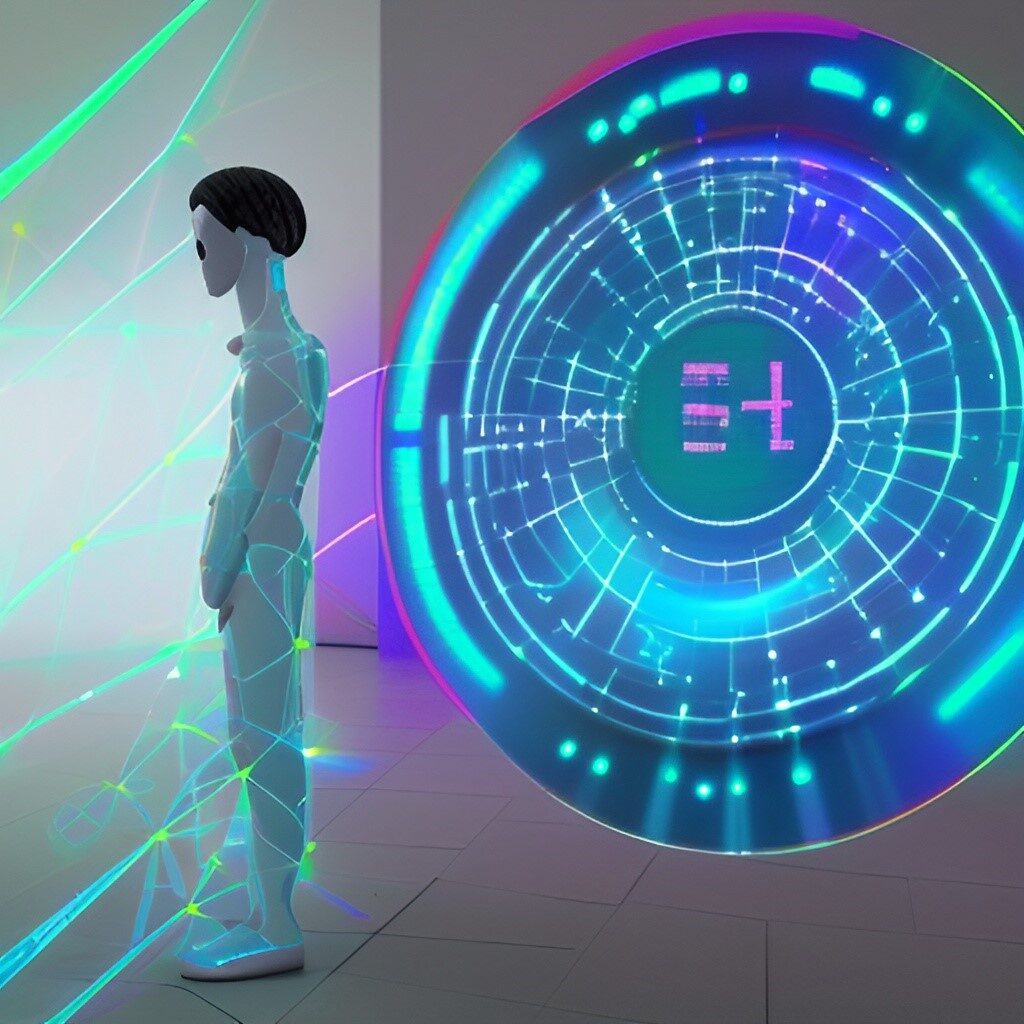 ---
What is Search Engine Optimization?
Search engine optimization (SEO) is an online marketing technique used to increase visibility and web presence in search engine results. AI SEO is the process of using artificial intelligence tools for optimizing your website, content, and other online assets for search engines like Bing, Google and DuckDuckGo.

SEO involves creating high quality content that is relevant to your target audience and using keywords that are likely to be searched by your target market. This helps you increase traffic to your website, which can lead to increased sales or leads for your business.
Understanding SEO Basics
In order to understand what SEO is all about, it helps to first understand how search engines work.
Search engines use NLP algorithms that crawl websites and content, indexing pages based on their relevance and quality. The algorithms look at elements such as page titles, headings, meta descriptions, content length, keyword density, internal links, external links, alt tags, ngrams and more. The better optimized a website is for search engine algorithms, the higher it will rank in the SERPs (search engine results pages).
Search engine optimization professionals focus on making sure that a website has all of the elements needed to rank well in the SERPs. They will create content with relevant keywords that are likely to be searched by users looking for information related to the topic being discussed. They also optimize page titles, meta descriptions and heading tags so they contain relevant words or phrases that will help draw users' attention when they appear in search results.
Additionally, SEOs may optimize images with alt text or add internal links from one page of a website to another page within the same domain in order to provide more opportunities for visitors to find related information. These internal linking strategies are an important factor to help your web pages get better rankings in organic search.
The goal of SEO is to increase visibility by improving a website's "ranking" on search engine results pages (SERPs). This ranking is based on several factors, including page design and content, user experience (UX) , keyword optimization, and more. To optimize these factors, AI SEO experts use on page SEO strategies and off page tactics such as earning backlinks, brand building and focused keyword research.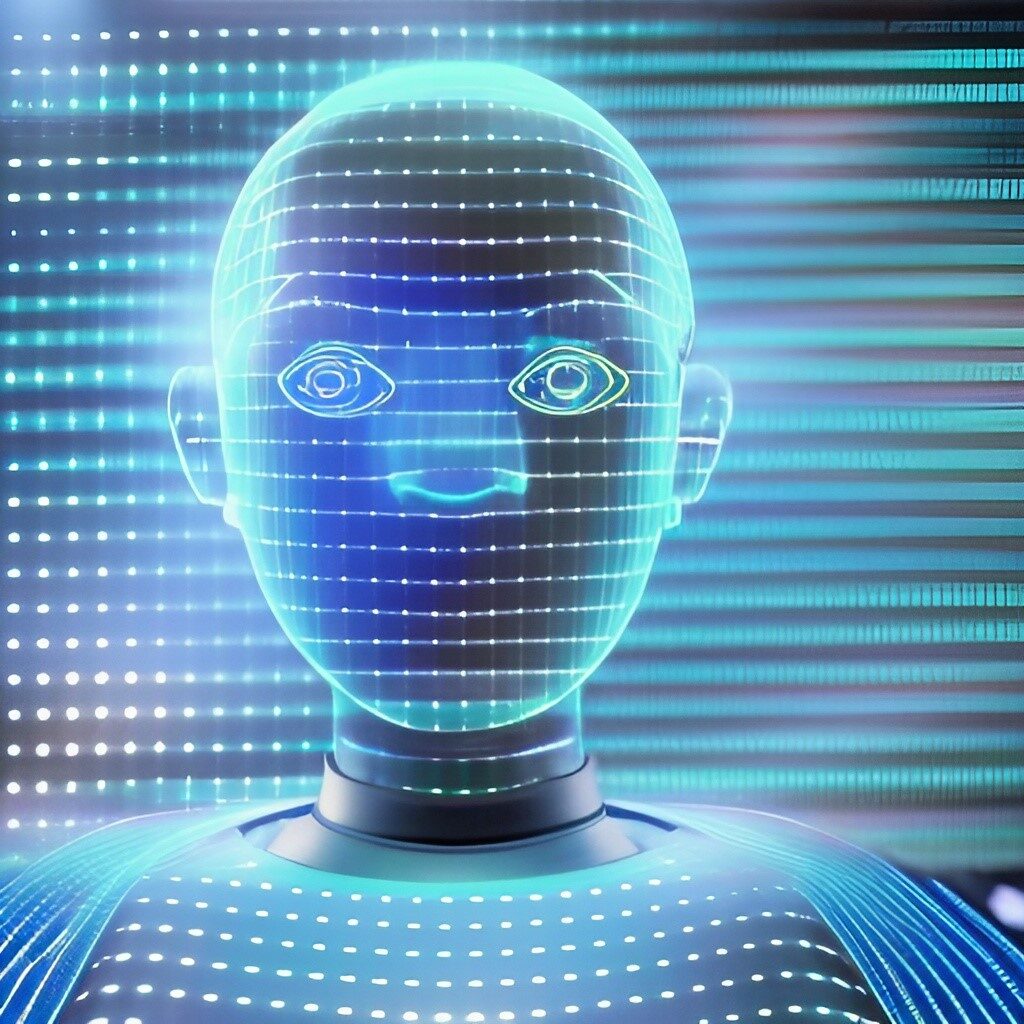 On Page SEO Strategy
On page SEO refers to tactics and strategies used directly on a website in order to improve its ranking.
This includes things like optimizing title tags and meta descriptions, optimizing page heading tags (H1, H2, H3, H4, H5 are the most important heading tags – with H1 header tag being the most important of all and only one H1 heading tag should be used on a page). It is essential to be sure headings are structured & optimized correctly. On-page SEO also involves optimizing content for specific keywords people are searching for when looking for information about your product or service.
Doing proper keyword research is an important step in SEO because without the right mix of keywords in place in the correct locations on the page then Google and other search engines will not rank your web page for those keywords. Having a well defined content strategy in place is an absolute must in order to see SEO success today.
When a person Googles any search there is a user intent behind the given search. Optimizing your site's user experience (UX) to sufficiently satisfy the searcher's intent is another crucially important aspect of on page SEO optimization. This is especially important when mobile search is how the user is searching a query.
It is also good to use structured data to help increase your website's SEO superpowers. Structured data will also help your website's rankings move up as well as earn featured snippets in the Google SERPs.
Off Page SEO Strategy
Off page SEO strategies involve activities outside of the actual website itself that affect its ranking.
Examples include link building (creating links from other websites to your website) and social media marketing. Using social media platforms like Facebook and Twitter to promote your business or services has off page benefits. Off-page SEO strategies also involve other things like guest blogging and influencer outreach to social web influencers who might be interested in promoting you through their social channels.
The Benefits of SEO
SEO provides numerous benefits for businesses who invest time and resources into optimizing their websites for major search engines such as Google, DuckDuckGo and Bing.
First of all, SEO tools can help you improve your organic visibility in SERPs so that more people are able see your website when they perform searches related to topics you cover on your site or services you offer. This can lead directly to increased traffic on your site as well as improved brand awareness among potential customers who might not otherwise have known about your business.
Furthermore, if done correctly SEO can also result in higher rankings which can lead directly to an increase in sales or leads generated through organic search engine queries.
Search Engine Optimization Summary:
Search engine optimization (SEO) is an important digital marketing strategy used by online businesses.
By understanding how search engines work and creating content with relevant keywords for their target audience, businesses can improve their organic visibility in SERPs resulting in increased traffic on their site as well as improved brand recognition amongst potential customers who might not otherwise have known about them before seeing them appear on SERPs from a relevant search query.
It involves both on-page tactics like keyword optimization as well as off-page tactics such as link building and social media promotion. With an effective combination of these tactics implemented by experienced SEO professionals, you can ensure that your website ranks higher than ever before.
With these benefits come increased sales generated through organic traffic sources like Google searches which further highlights why investing into an effective SEO strategy should be considered essential for any business looking maximize its reach online.
---
SEO Tips to Improve Organic Search Engine Traffic
Are you looking for ways to improve organic search traffic to your website?
Good news, there are a few simple tips and tricks that can help you get the most out of your SEO efforts. Keep reading to learn more about how to increase organic search engine traffic and improve rankings in the SERPs.
The first step in developing an SEO strategy is using Google Analytics and Google Search Console on your site. They are essential tools that provide you with actionable information and valuable keyword insights that will help you with developing your future content strategies.
Optimize by Doing Keyword Research
One of the best ways to increase your organic search traffic is by optimizing your content for search engines.
This means creating high quality & original content that contains the right keywords and phrases so that it will show up higher in search results when people type in relevant queries. To do this, you should use keyword research tools such as Google Keyword Planner or SEMrush Keyword Research to identify the important phrases and words that are most frequently used by people looking for products or services like yours. You should then ensure that these terms are used throughout your website content, from blog posts to product descriptions, so that it's easier for search engines to find and index your pages.
Make sure to use long-tail keywords — these are more specific phrases than generic terms and will have fewer competitors when it comes to ranking them in major search engines.
Optimize Your Website for Search Engines
Once you've identified the right keywords that are ideal to rank for, it's time to focus on optimizing your website content for those keywords so that search engines can recognize them. This includes including those words in headings (H1, H2, H3, etc.), meta descriptions, titles, and throughout the body of text itself. Always include your target keyword in the first 100 words of your page. You should also ensure that all URLs include the targeted keyword and make sure your page titles are descriptive yet concise — 50-60 characters is ideal.
Build Quality Links to Your Website and Internal Pages
High quality backlinks from other websites tells search engines that your website is authoritative and trustworthy, which helps you rank higher in organic searches. Internal linking between your related web pages is another important link factor to help improve your search rankings.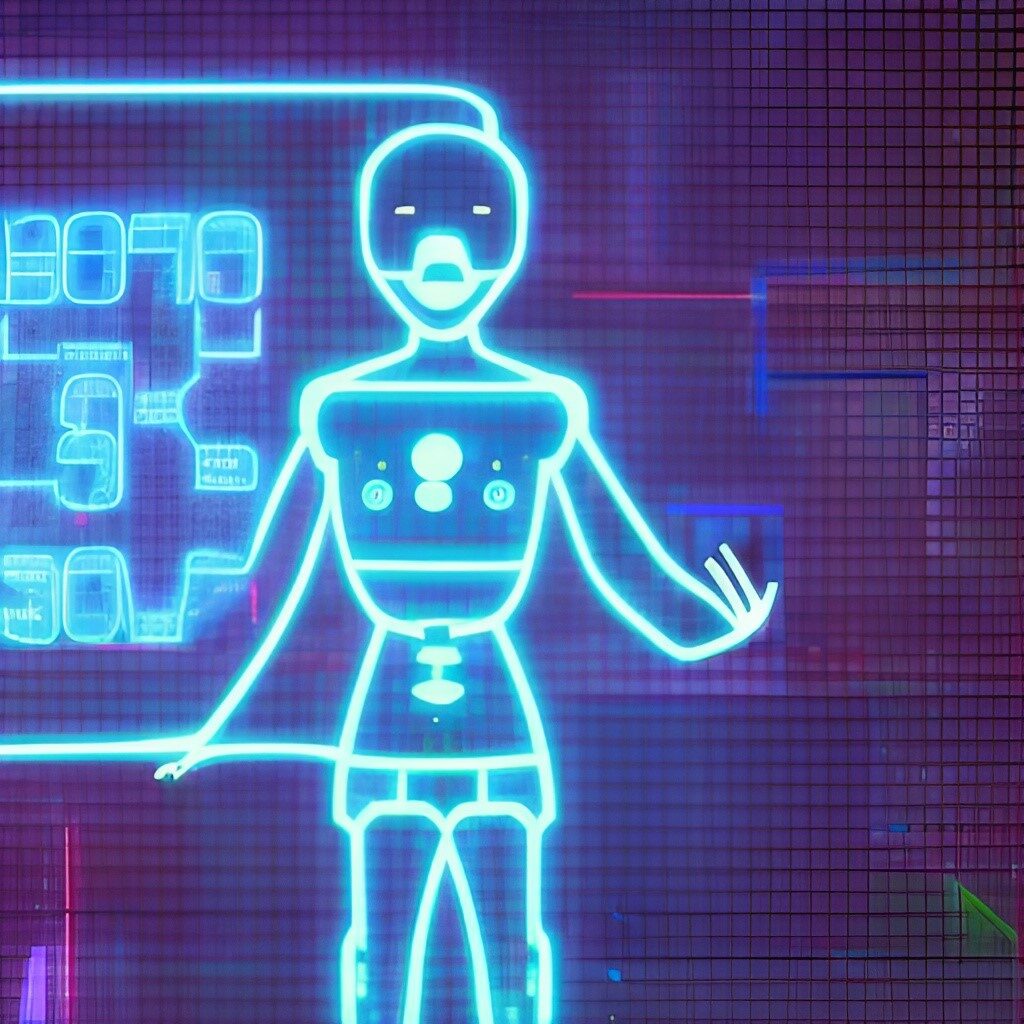 Backlinks can come from guest posts on other websites or through content sharing on social media platforms like Reddit, Twitter or LinkedIn. Links to your site help it gain domain authority (or Page Rank) that is passed along to it from the linking website.
The key to a successful link building campaign is to build backlinks naturally from reputable sources.
This means getting links from key websites with a good reputation and high domain authority (DA). A great way to check this is by using Moz's Link Explorer tool which will display each site's DA score alongside its links so that you know where the link came from before adding it onto your website or blog post.
Improve Your Page Speed
Another important factor in increasing organic search traffic is page speed.
The faster your website loads, the better experience visitors have on your site and the more likely they are to stick around and explore what you have to offer. Especially when a mobile search is how someone is coming to your site.
To make sure that your website is loading quickly enough, check out Google's PageSpeed Insights tool which can analyze your web pages and provide feedback on how they could be improved. As an added bonus, improving page speed can also help boost rankings since many search engines now use page speed as a ranking factor when determining where websites should appear in their results lists.
More than 60% of searched come from mobile devices so having your site load quickly on mobile devices is crucial to achieving top ranking mobile search results.
Integrate Social Media Into Your SEO Strategy
Lastly, integrating social media into your SEO strategy can be an effective way of increasing its organic search traffic. Social media platforms like Twitter, Instagram, LinkedIn and Facebook provide additional exposure for websites and can help drive additional visitors from different sources. Some of these visitors may even end up converting into customers if they find value in what you offer. So make sure to include links back to your website on all of your social media profiles as well as share interesting content regularly so people know what you're up to online. Use relevant keyword hash tags in your social media posts to get search traffic from social sources.
Update Old Content Regularly
Updating old content on occasion will help keep it fresh in the eyes of both readers and search engines alike.
Just be sure not to change too much as this may cause confusion; instead just tweak certain elements such as headers or images while keeping the overall structure of the page intact. Keep an eye out for new trends within your industry as well. If there have been any recent developments then be sure to incorporate these into existing pieces of website content wherever possible so they stay up-to-date with current trends and topics of discussion within their field of expertise.

Wrapping SEO Tips Up:
Using SEO tactics like optimizing content for keywords, improving page speed and integrating social media into your search optimization strategy doesn't take too much time or effort but can go a long way towards boosting organic search engine traffic for any website owner or digital marketer.
If implemented correctly these tips will help increase visibility in SERPs (Search Engine Result Pages) resulting in more leads and conversions over time. Be sure to stay up-to-date with new SEO trends as well so you don't miss out on any potential opportunities.
By researching relevant keywords, optimizing content for those keywords, building quality links from trusted sources, updating old content regularly, and staying up-to-date with current trends within your industry, you'll be able to boost traffic to your website quickly. With enough hard work and dedication, in time you'll see results coming from many different web search sources.
Improving organic search engine traffic requires dedication and effort but by following these SEO tips, you can start seeing results quickly.
FAQ
Follow and Like AIgeeked on Social: