Artificial intelligence is starting to change the world of search engine optimization and it can make a big impact on your search rank. But what AI SEO tools are best to use for optimizing your website?
In this post I'll review two top AI based SEO tools you should consider using in 2023.
AIgeeked.com is reader supported and we may earn an affiliate commission from the AI products listed on this website.
Best AI SEO Tools
Are you looking for ways to improve your website's search ranking?
You should know that getting your website to rank near the top of Google search results is going to be a challenge. Artificial intelligence (AI) is rapidly transforming the SEO industry with cutting-edge AI SEO tools and applications designed to give eCommerce stores, online businesses & bloggers an edge over their competitor sites.
AI SEO tool solutions can quickly identify optimization opportunities, detect issues that may hurt website performance, and provide insight on how to improve visibility in Google SERPs.
In this post, I'll look up close at some of the best AI SEO tools available today and explore their unique benefits for helping boost online visibility and increase website traffic.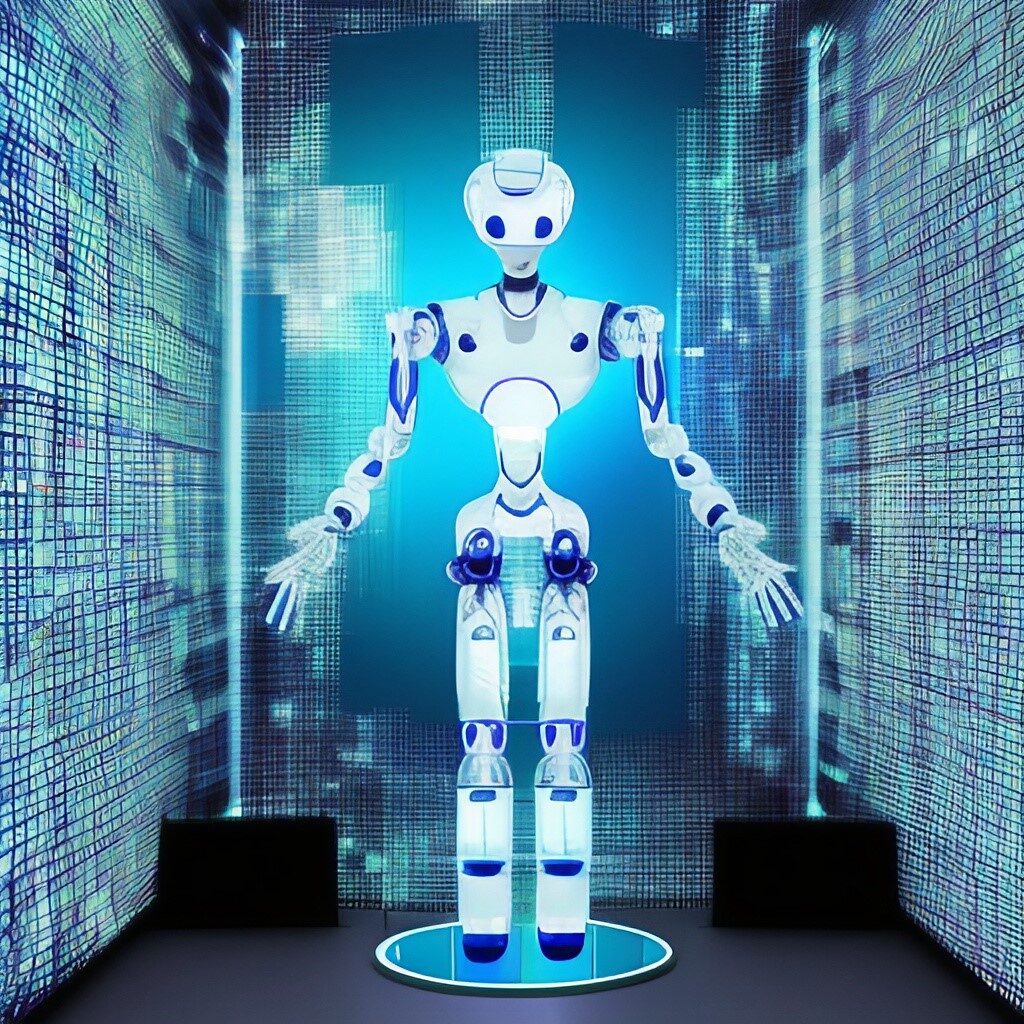 When it comes to online marketing in today's world, AI SEO is one of the most important ways to ensure visibility and boost your rank. As AI search engine optimization technology advances and becomes mainstream, in 2023 there are more content optimization tools than ever before which can help you improve your SEO strategy with powerful data driven insights and marketing automation tools.
These AI SEO tools help businesses of all sizes by streamlining the keyword research process, uncovering technical errors in websites, providing real-time threat information, and suggesting relevant content ideas to meet Google users' search intent.
Read on to learn more about these invaluable AI tools and SEO optimization resources.
---
Surfer SEO Review – The Best AI SEO Tool for Search Marketing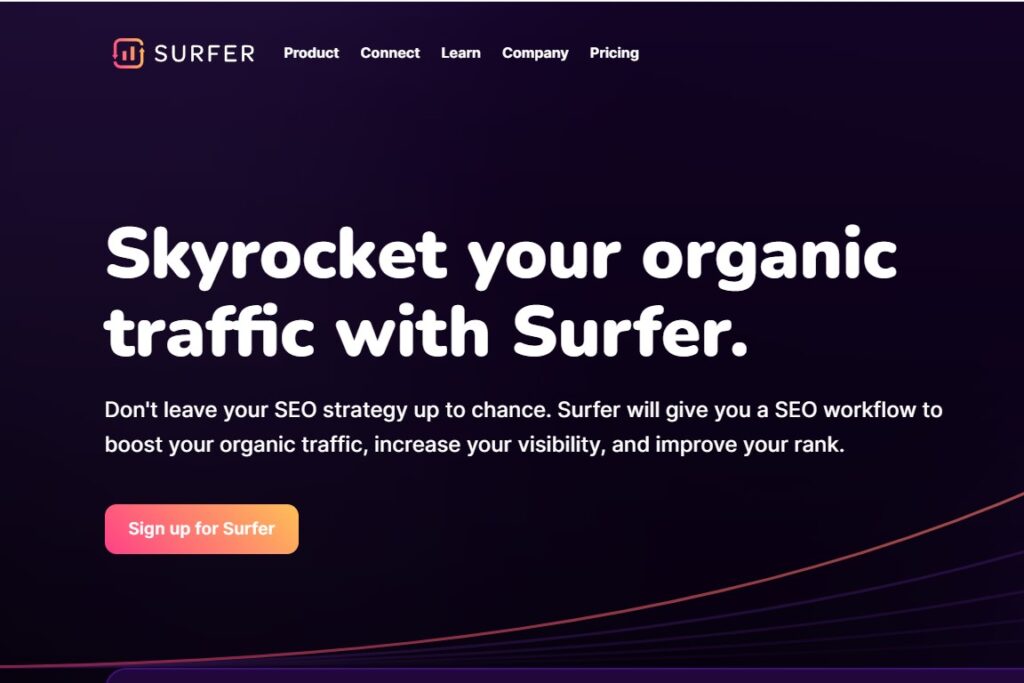 For bloggers and digital marketing agencies looking to gain an edge over the competition, Surfer SEO is a tool that has been helping users improve search rankings.
Powered by artificial intelligence, Surfer SEO provides data-driven insights into website optimization for search marketers.
This Surfer SEO review will take a closer look at what makes this artificial intelligence powered tool so special and why it could be the best AI SEO tool out there today that actually works to help improve your Google rank.
What is SurferSEO?
SurferSEO is an AI-driven tool designed to help you optimize your website content for the best possible search performance.
It uses advanced algorithms to analyze thousands of SERP rank factors such as content length, keyword density, H1 tags, H2 tags, H3 tags, H4 tags, H5 tags, H6 tags, meta descriptions, backlinks, and more.
This data driven approach helps you quickly pinpoint weaknesses in your current site so that you can make changes that will improve your search engine ranking and visibility.
How Does Surfer SEO Work?
Surfer SEO works by providing statistical analysis of competitor websites and their content.
By using its powerful AI algorithm, it can analyze various elements to provide valuable SEO keyword research insights such as optimal keyword density, article length, image count, average word length, and organic search traffic. All of this information can be used to optimize your own website in order to increase its chances of ranking higher in search results.
What Makes Surfer Different?
Apart from its AI capabilities that allow it to analyze large amounts of data quickly and accurately, one of the main features that sets Surfer apart from other tools is its "Content Editor" module.
This feature allows you to make changes to your content in real-time based on the data provided by Surfer's AI algorithm.
You can also preview how your website would look after content optimization with just a few clicks. Additionally, you can collaborate with other professionals or colleagues on projects or track progress easily thanks to built-in collaboration features.
Is Surfer SEO Worth It?
Yes. Surfer SEO is worth the cost and effort!
Despite being relatively new in the market, Surfer has already established itself as one of the most powerful AI SEO tools available today.
Its ability to help increase organic traffic through website optimization makes it an invaluable asset for digital professionals seeking an edge over competitors. In addition, its intuitive user interface makes it easy for even beginners to make use of all the features offered by SurferSEO without any headaches.
Doing proper SEO keyword research has never been easier than it is with the power and usefulness of SurferSEO. It provides valuable keyword insights that can help you format your website's SEO content plan.
Advanced Surfer Features
In addition to providing detailed analysis of SERPs factors, Surfer SEO also offers several advanced features that make it even easier to optimize your website.
The Content Editor feature allows you to quickly review the content of any web page before making changes – ensuring its following current best practices.
Surfer's Link Analyzer feature provides insight into where backlinks are coming from and if they are helping or hurting your Google rankings. The Competitor Analysis feature gives you an inside look at what other websites in your industry are doing so you can stay ahead of your competition.
Conclusion on SurferSEO:
All in all, Surfer SEO offers a comprehensive suite of features that make it worth the cost of investment.
Its an excellent AI SEO tool for search marketing professionals looking for an advantage with optimizing their websites for the SERPs. Not only does it offer powerful AI capabilities but also a convenient and essential Content Editor module plus collaboration features that make working on AI SEO with others easier than ever before. It's the perfect tool for your website's SEO.
SurferSEO helps content marketers optimize content and landing pages to rank and convert better.
With all these AI powered features combined, there's no doubt that Surfer is currently the best AI SEO tool on the market today.
If you're looking for a reliable and effective way to optimize content and website search visibility, then try Surfer SEO. Surfer can help you achieve SEO success.
---
Best AI SEO Content Generator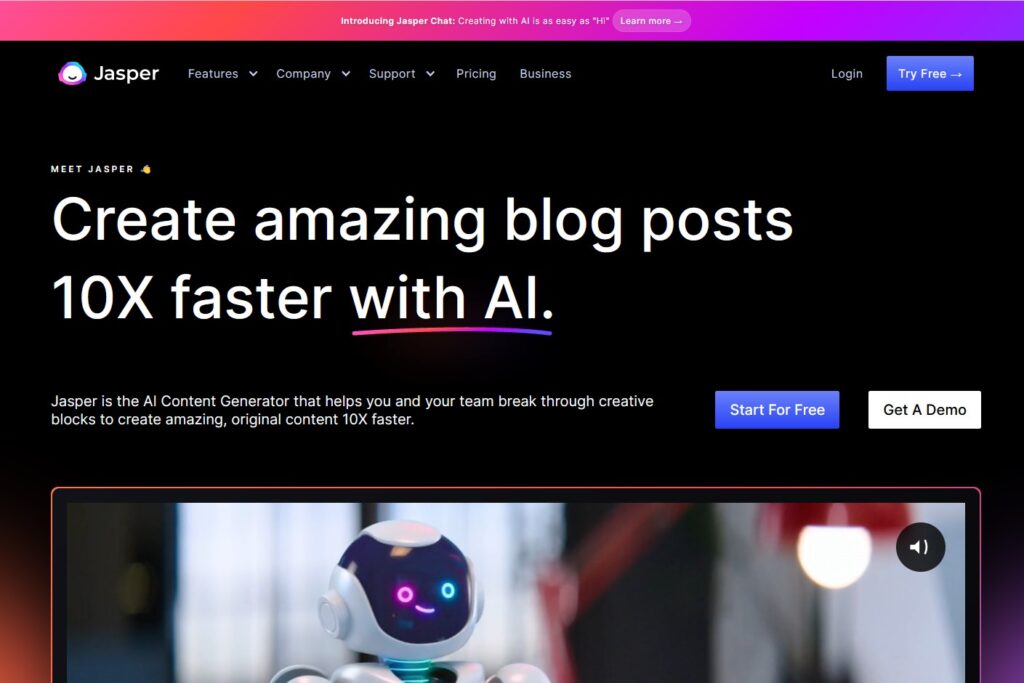 How Jasper AI Will Change the Way You Create Content
Writing content can be time consuming and tedious. But what if you had a tool to help you create content faster and more efficiently? That's exactly what SEO content creation tools do.
Meet the Jasper AI SEO Content Generator!
This powerful content tool uses artificial intelligence (AI) technology to help you generate unique, high-quality and SEO friendly content in seconds. Let me explain how this revolutionary tool works. Learning how to properly use AI SEO content creation services like Jasper can help improve your rankings.
Unleashing the Power of Artificial Intelligence with Jasper
If you're a blogger, social content creator, blog author, SEO specialist, affiliate marketer, or ecommerce store owner looking to create high quality content quickly and easily – the answer is Jasper.ai.
Jasper is a revolutionary AI content creation tool powered by artificial intelligence that allows you to generate high quality & plagiarism free SEO content in minutes.
How does Jasper AI Work?
The core of the Jasper AI Content Generator is its AI engine, which uses natural language processing (NLP) to analyze your input text and generate relevant results.
With just a few clicks, you can generate engaging content for your blog or website in no time.
Once the content has been generated, you can then easily edit it to make it even better. This is important to do because you must always create valuable, original content if you want to succeed with your search engine optimization efforts.
With this powerful tool, you don't need any technical knowledge or coding experience to create great content. Using Jasper everything is done for you automatically.
What Are The Benefits of Jasper AI for SEO?
The biggest benefit of using Jasper AI is that it saves you time and effort in creating content.
Jasper's text generator harnesses the power of artificial intelligence (AI) to transform your ideas into engaging, accurate, and keyword-rich content. Having content optimization AI tools like Jasper and other AI powered writing tools can be beneficial in helping you improve your website's search rankings, when curating the content optimally to answer the search question with accurate and up-to-date information.
With this AI tool, creating quality content takes only minutes instead of hours or days. Additionally, since the generator uses advanced NLP technology, all generated content is SEO-friendly and optimized for search engines like Google or DuckDuckGo. As a result, your website will rank higher in search engine results pages (SERPs), leading to more organic web traffic and increased visibility online.
Finally, because the AI generator produces unique content each time it's used, there's no risk of plagiarism or copyright infringement with your posts — allowing for maximum peace of mind when producing quality blog posts and website copywriting.
This means that you can significantly reduce the time spent writing high quality articles for your website.
Having the most useful and highest quality content is an important aspect of getting higher search rankings for your web pages.
The best part? You get full control over your content optimization – add images or videos, change fonts and colors, or even embed authority links in your web pages and blog articles if you want.
Real Time Insights
Jasper AI does more than just generate high-quality content for you. It also provides real time insights about how well your articles are performing online.
With comprehensive analytics dashboards available right at your fingertips, you can track user engagement across multiple platforms such as social media, organic search traffic and more – all without having to switch between different tools or services! This saves time and helps you refine your marketing strategies for maximum efficiency.
Conclusion on Jasper:
If you're looking for an easy way to create high-quality and informative content quickly without breaking the bank or sacrificing quality, then the Jasper AI Content Generator is definitely worth checking out.
By leveraging powerful artificial intelligence technology to generate unique and SEO friendly articles quickly and easily, this robust tool will change the way you create blog posts and website copy.
Whether you're a blogger looking to create engaging posts quickly or an SEO specialist trying to analyze website performance – Jasper's AI content generator is here to help. With its powerful artificial intelligence capabilities and real-time insights dashboard, this revolutionary content creation tool can help take your SEO efforts up a notch.
Try Jasper AI today and see for yourself how easy creating high quality content can be.
---
AI SEO Tool Wrap Up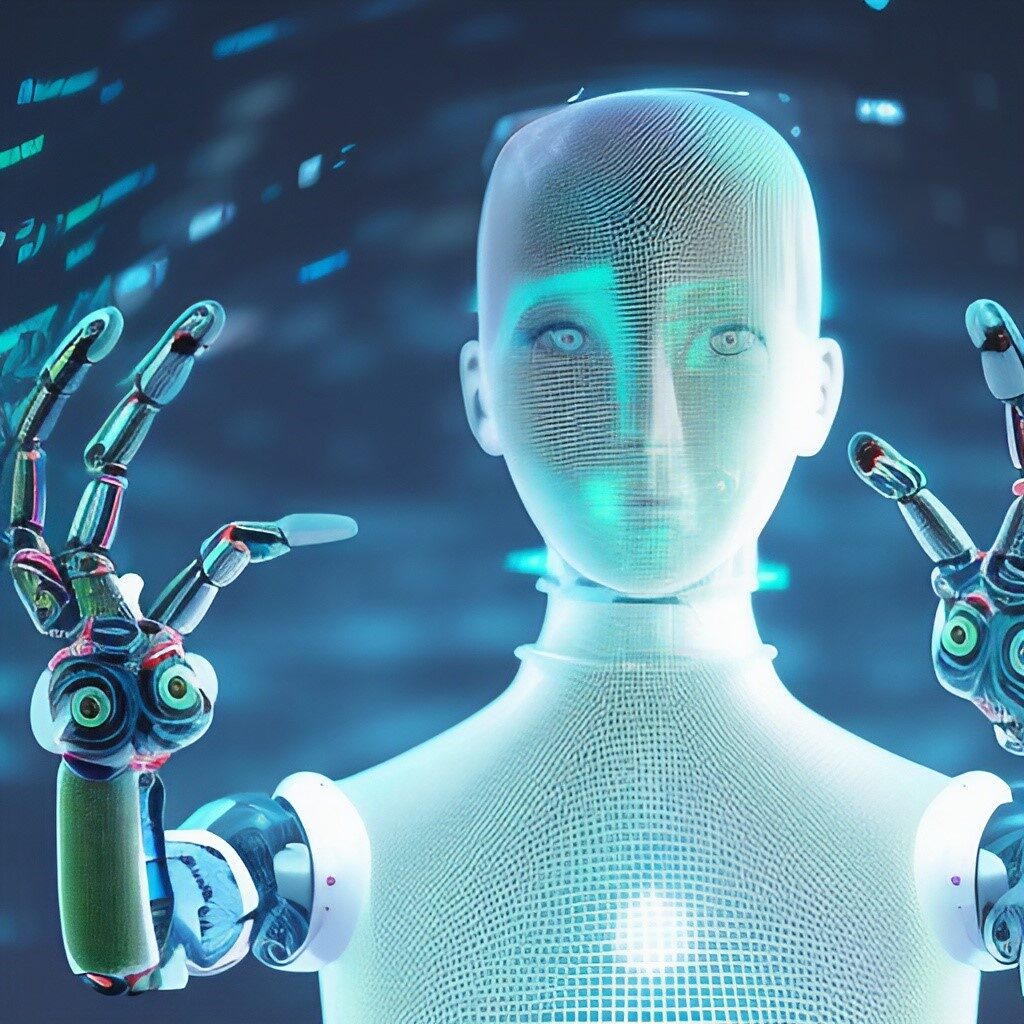 AI search engine optimization tools like Jasper and SurferSEO show there is no shortage of new inventions to optimize success online.
The ability for AI technology to learn from user data with machine learning algorithms provides brands with innovative opportunities to reach keen audiences through the most-used search engines.
It's important for any business looking to stay competitive using this kind of search engine optimization strategy that they keep up with performance comparison data in order to determine what strategies are most effective and profitable.
No matter your approach, as long as you are informed on the different tactics available that boast improved results due to AI, you can be sure you will be investing in a wealth of advantages like higher page rankings and more organic visits resulting in better SEO results overall.
What's more, these AI tools for SEO cost a fraction of professional services while regularly delivering more precisely tailored solutions when the updates exceed manual methods.
There's no question that AI based SEO tools and software are making it easier than ever before to increase search engine traffic in today's digitally-driven world.
The two AI SEO Software Tools we recommend here on AIgeeked, Jasper AI and Surfer SEO, are exemplary in their performance when it comes to improving Search Engine Optimization scores and taking businesses to the next level. It is no wonder that these cutting-edge technologies continue to receive more and more attention with each passing day.
This article explains how AI SEO tools can help boost your search engine visibility with their advanced AI extraction capabilities and intuitive user interface. Now it's up to you to decide if these website optimization tools will fit in alignment your business goals.
I hope that reading this post has helped you understand how AI SEO tools can be used, as well as equip yourself with the right expertise so you can optimize your website better with strategic decisions going forward.
I encourage readers to share their thoughts on using AI for SEO in the comments below. Thanks!
Related Content You Might Enjoy
FAQ
Follow and Like AIgeeked on Social: