The internet is full of content creators, from freelance writers to bloggers and storytellers.
For those looking for a new long form content tool to help you create blog posts, Jasper AI may be the answer for you. This AI writing tool uses natural language processing (NLP) to generate original content quick.
In this Jasper AI review, I will closely examine the features included in Jasper.ai and how it can benefit your content creation efforts.
AIgeeked.com is reader supported and we may earn an affiliate commission from the AI products listed on this website.
Review of Jasper AI Writing Software
Jasper AI (formerly Jarvis AI) is an artificial intelligence powered writing platform that helps content creators, bloggers, online marketers, story writers, SEOs, SEO Managers and just about everyone else who's online create better content ~10X faster.
It does this by understanding the context of a text, using natural language processing (NLP) AI algorithms to identify keywords and recommend related topics for further exploration. But before you dive headfirst into using Jasper AI, it's important to understand both its strengths and weaknesses.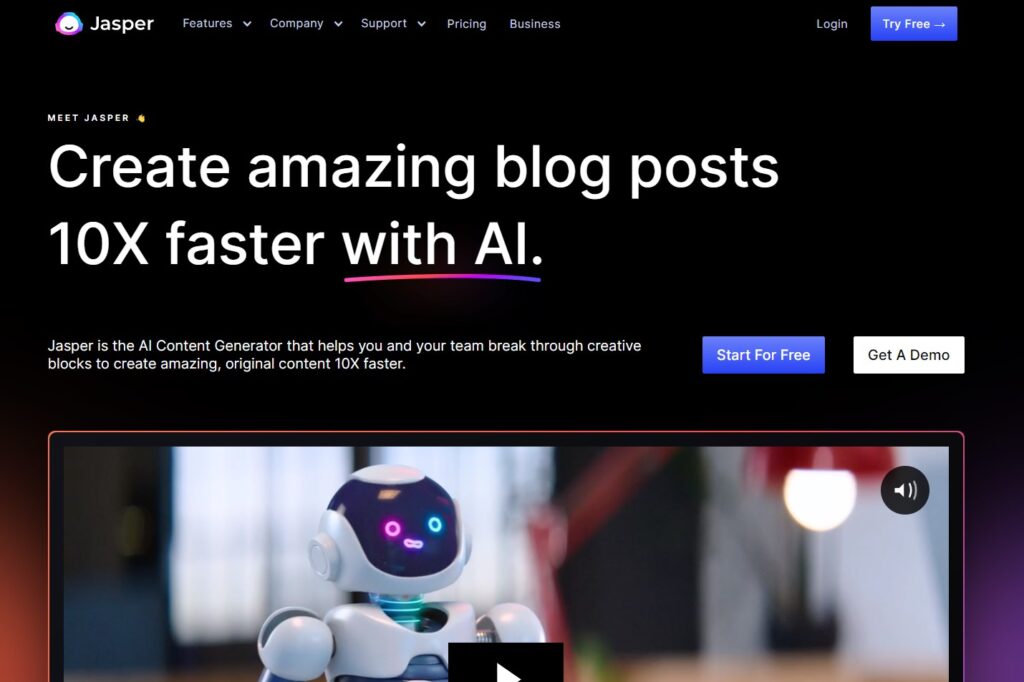 What Is Jasper AI?
Jasper is an automated writing tool that uses advanced NLP algorithms to generate original content in a quick and efficient way that simply will blow you away once you experience the impact it makes. It can be used by anyone who needs to create content on a regular basis, such as SEOs, marketers, bloggers, story writers, and the like.
With the artificial intelligence capabilities of Jasper AI, it can produce accurate results with minimal effort from you. The software provides a range of 50+ writing templates that you can use according to your needs. Jasper is the ideal solution for long form content blog posts.
How Does Jasper Work?
Jasper AI works by taking in user inputted data and using NLP algorithms to analyze it and generate original text based on the user's specifications. The AI software then provides users with options to customize their output with additional features such as topic research, SEO keyword optimization, grammatical corrections, and more. These features make it easier for you to tweak the output so it meets your needs without having to start from scratch when creating new content.
Additionally, Jasper provides you access to analytics tools that allow you to track performance metrics such as page views or engagement rate over time.
Jasper is the best AI text generator that uses artificial intelligence technology to generate human-like articles from scratch in a couple of minutes time. All you have to do is enter your topic, set the parameters of how long or short you want the article to be, and then let Jasper work its AI copywriting magic.
The goal of the AI powered software company is to make life easier for writers, bloggers and digital marketers by taking care of the majority of the writing process for them. You just need to fact-check and edit the content with improvements for better informing the reader on the topic more completely.
What Are Jasper.ai's Features?
Jasper AI has many features that make it stand out from other similar AI copywriting tools. It can generate unique blog articles quickly, ensuring that your content isn't plagiarized from other sources on the web. It also allows you to customize your article's text output with various settings such as word count, reading level, tone, and more.
Additionally, if you're short on time or don't have access to reliable sources for research, Jasper can quickly provide a comprehensive list of relevant sources in just minutes.
Now you can avoid writer's block all together once and for all with Jasper's virtually unlimited supply of the highest quality AI generated content. It inspires you once you start and then you're hooked once you realize how Jasper works and how powerful the AI writer tool actually is.
The Jasper analytics are incredibly helpful so you can track how well each article performs.
Two of the new fantastic features available on Jasper AI that everyone I know of loves to use are the still-beta Jasper Chat (think ChatGPT) and Jasper Art features. Continue reading to understand why Jasper is widely rated the best AI copywriting tool in 2023.
I've provided a complete list of Jasper's 50+ AI writing template features for you below:
If you're looking for a super-charged writer to generate AI content then have a look at the additional features that come with Jasper's "Boss Mode" pricing plan in the list below:
Jasper Pricing
Jasper AI Pricing: The Jasper "Boss Mode" plan includes all of these additional features at a price of $49/month with annual billing. Boss mode comes with 50,000 words per month. Boss Mode costs $59 per month when billed monthly. You can upgrade boss mode to include 100,000 words per month at $82/mo when paid annually. Create long from content instantly using Jasper in boss mode.
Jasper Bootcamp – Learn to Write with AI
Jasper AI Bootcamp helps you learn how to write with AI. Bootcamp explains how Jasper thinks and how to use it's AI writing templates to create long form blog posts and/or short form social media posts and image captions.
There are easy-to-use long form content templates you can utilize to quickly write long form SEO optimized blog posts, sales copy, sales emails, Quora answers and a lot more.
Jasper Bootcamp is a comprehensive source for learning how to use all of the various aspects, features and templates of the Jasper super powered AI content generator. Writing blog articles has never been as easy as this. Jasper AI Bootcamp simplifies the learning curve so you can start generating amazing content in an instant.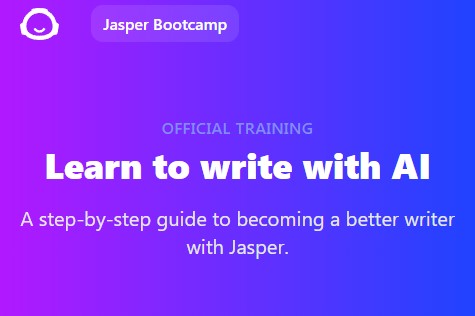 What Are Its Limitations?
As with any computer program or piece of AI software, there are some limitations when using Jasper AI Writing Software as well.
While Jasper can generate quality articles in minutes, the blog posts generated may not always be as accurate or polished as hand written pieces created by writing professionals with years of experience.
However, this AI powered technology constantly improving as the program continues to learn and grow more sophisticated via machine learning (ML) algorithms.
Additionally, since its primary focus is on generating faster content rather than providing editing services like Grammarly does – it doesn't offer as many in depth editing features as Grammarly. Jasper.ai does have spell checker and grammar correction tools powered by Grammarly, however.
Its already super powerful and worth a try if you're looking for a top-quality AI text generator.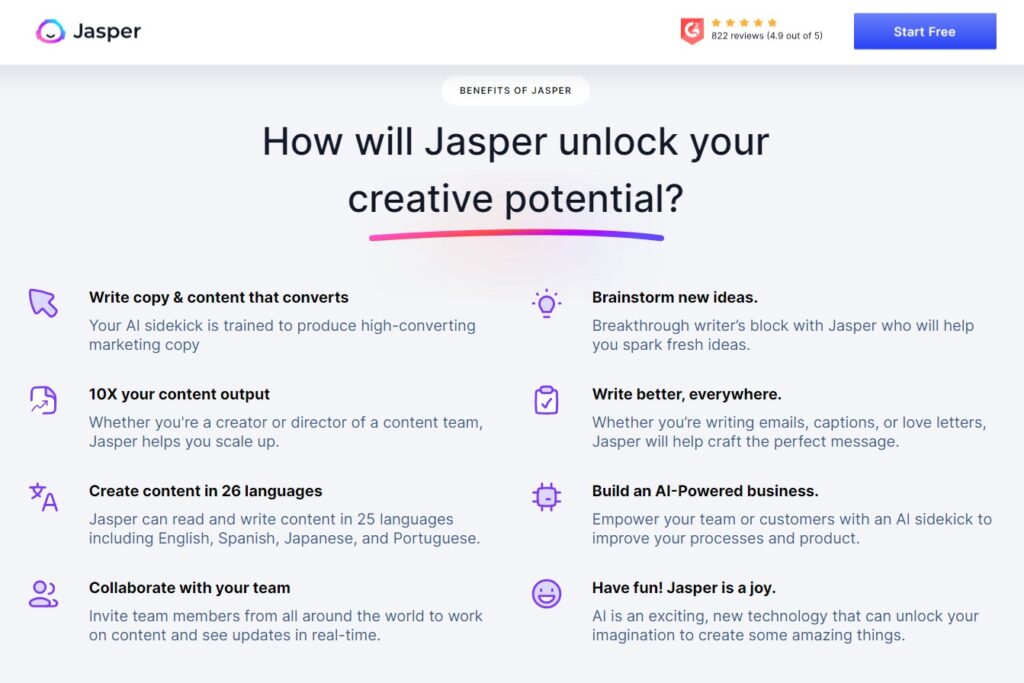 Benefits of Jasper AI
Using Jasper AI has many benefits for both novice and experienced bloggers alike.
For starters, the software is incredibly intuitive and easy-to-use which makes it ideal for those who are just getting started in content creation by AI tools but need a fast solution that delivers quality results at scale.
Furthermore, the software allows you to customize your output so that it meets specific needs you have without having to write any code or manually edit text yourself.
As I mentioned earlier, the analytics tools provide you valuable insights into how well your content is performing. This is great because it allows you to continually refine your strategy over time and see better results in time.
Pros of Jasper.ai
The first major benefit of Jasper AI is its accuracy in identifying keyword phrases and recommending related topics. This means that you can quickly find relevant topics to explore in your writing and increase the likelihood of web content ranking higher in search results.
Additionally, it offers a variety of features that help with AI SEO content optimization such as keyword density analysis and topic clustering ideas. These features make it easier for you to understand which phrases are getting the most attention from search engines.
Another pro is the fact that Jasper.ai is relatively intuitive and user-friendly compared to other AI writing platforms on the market today. This makes it accessible for anyone who may not have a lot of experience with software development or coding languages.
Also, because Jasper offers a full suite of cloud-based AI tools, there are no installation or setup fees associated with using the AI powered content platform. It is an affordable option for big companies, small businesses and individuals who are looking for an effective way to improve SEO strategies without going into the red.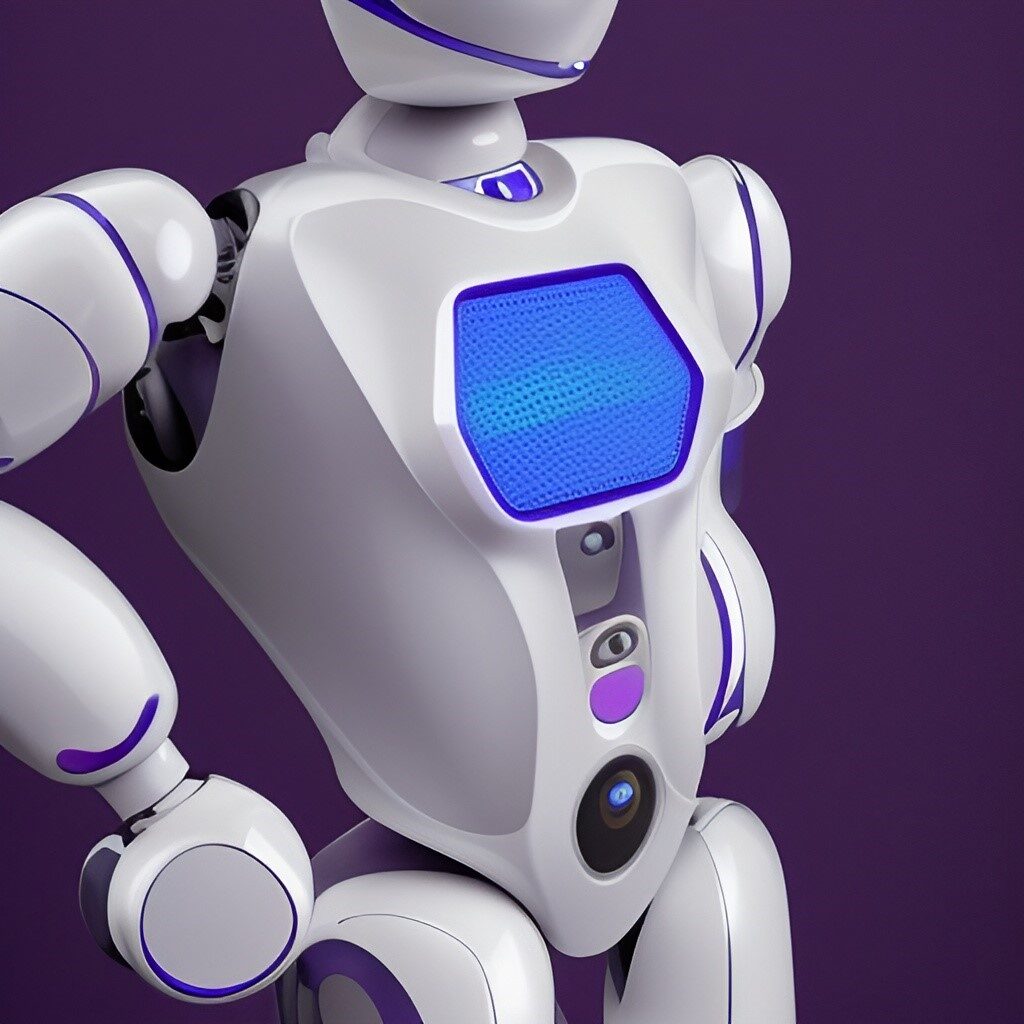 Cons of Jasper.ai
Although there are plenty of advantages associated with using Jasper AI, there are also some drawbacks that should be taken into consideration as well.
One downside is that while its NLP algorithms are quite accurate when it comes to identifying keywords and suggesting related topics, they aren't always able to differentiate between different contexts — which can lead to irrelevant suggestions being made on some fairly unusual occasions.
Additionally, because it relies heavily on machine learning technology, errors can occur if datasets used by the AI algorithm contain flaws or inconsistencies that haven't been addressed yet.
Jasper.ai Review Summary
Jasper AI is a great text generation platform for those looking for an automated AI writing tool that takes the guesswork out of creating high-quality content super-fast.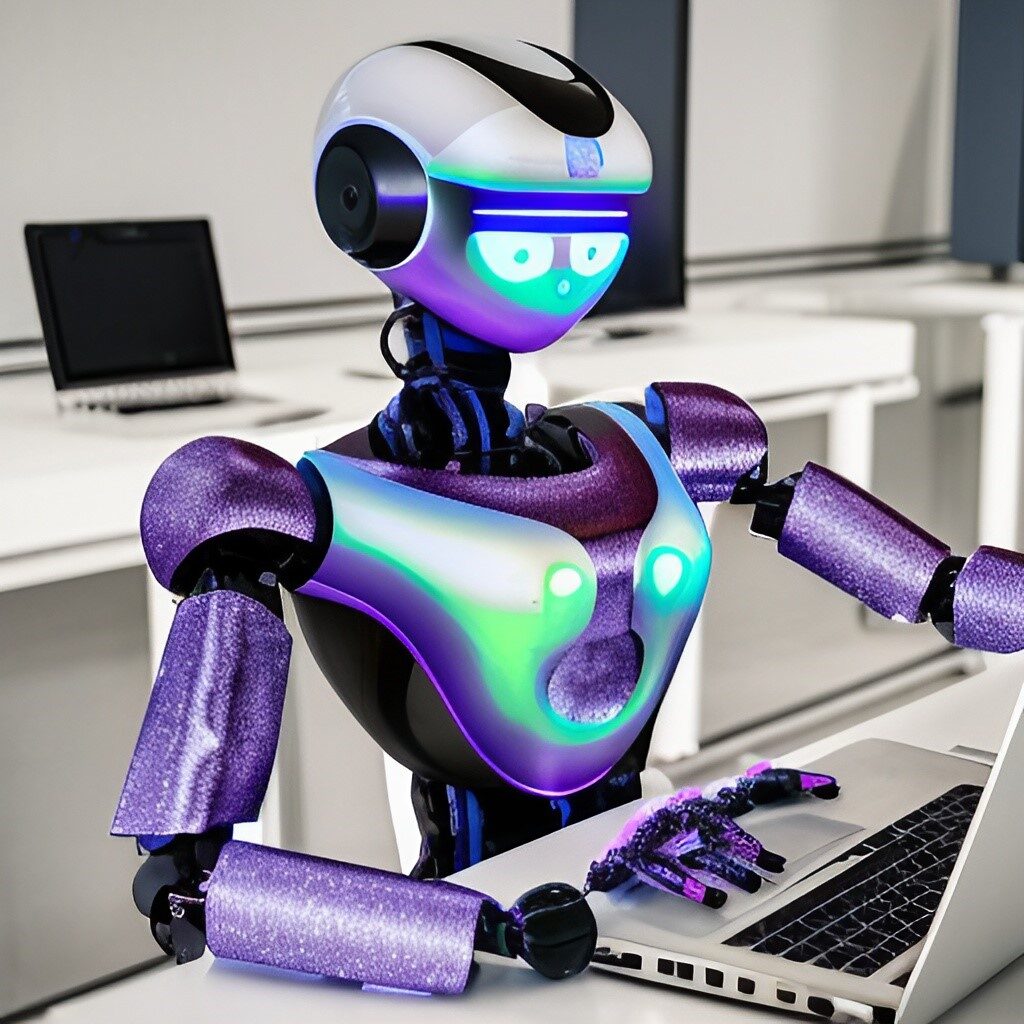 With its simple and intuitive interface, wide range of customization options available through its topic research feature and SEO keyword optimization feature respectively; anyone can use this AI text generator software regardless of their experience level in blogging or coding or copyright editing. Whether you're a novice or experienced writer looking for a fast way to increase your output without sacrificing the writing quality; consider trying Jasper's AI writing tools for yourself.
Whether you're a professional author looking for ways to streamline your workflow or an SEO trying to get ahead in the ever-changing search engine landscape, this AI program has something to offer everyone who wants better results without spending too much time creating them manually.
From quick keyword research capabilities to detailed analytics tracking, Jasper AI has everything necessary so that you can produce top-notch articles without worrying about missing deadlines or quality control issues.
Try Jasper today and see how much easier your life will become with this amazing new technology. All things considered, Jasper is an insanely powerful tool for aspiring AI writers that is worth trying out.
Jasper AI FAQ
Related Content You Might Like
Follow and Like AIgeeked on Social: