If you're looking for a way to boost your online presence, having access to the right tools is essential. AI writing tools are becoming increasingly popular among webmasters, bloggers, and eCommerce store owners alike.
One useful tool is Anyword, an AI writing platform that helps you generate high quality content in no time. I will now explain what Anyword AI has to offer you and why to consider using it for generating human like text using artificial intelligence algorithms and writer tools.
AIgeeked.com is reader supported and we may earn an affiliate commission from the AI products listed on this website.
Anyword Review & Analysis
Writing content can be a chore, especially when you're pressed for time.
In this Anyword review, I will discuss my experience using Anyword, an AI based content generation platform that makes it easier to write content quickly.
Anyword's Features
Anyword is an AI writing tool that assists in content creation by providing a comprehensive set of features.
These features include automatic keyword research, content suggestions and phrases, as well as custom templates and layouts tailored to the user's specific needs.
You have the option to customize content with different fonts and styles to create visually appealing pieces of work. Furthermore, Anyword has an SEO integration so you can optimize your content for search engine rankings.
The platform provides you with web analytics to track your content performance over time.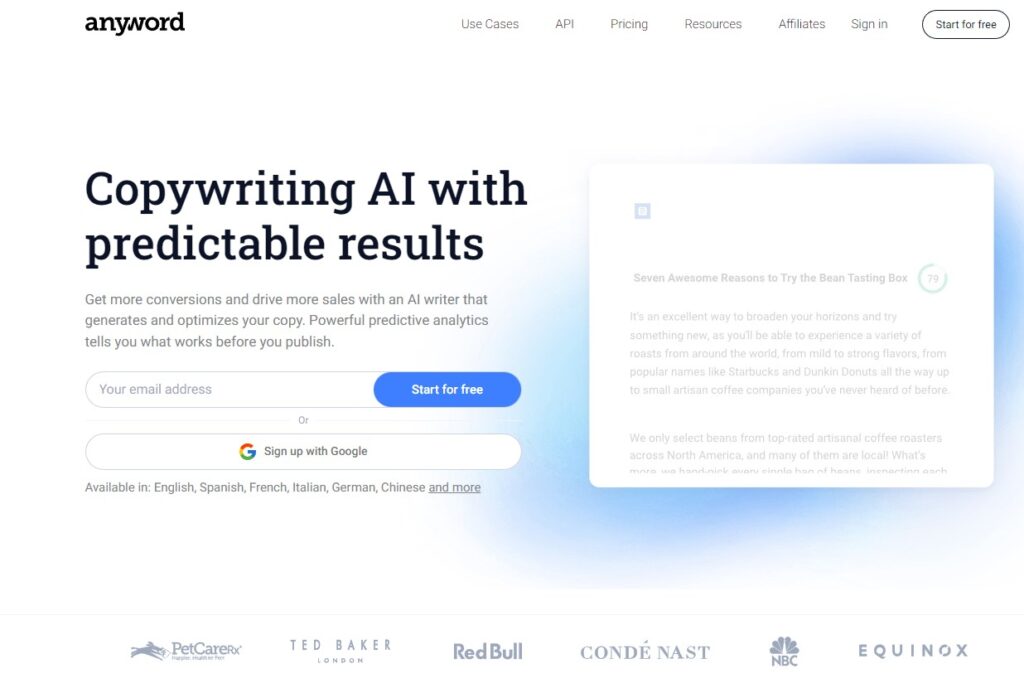 The Benefits of Using Anyword
Anyword offers a range of benefits for users including saving time and improving efficiency when it comes to creating content for eCommerce stores, affiliate websites or blogs.
This AI text generator platform also increases accuracy by providing users with accurate data on keywords and phrases used in various types of content.'
Anyword helps improve SEO performance by optimizing your website or blog content for search engine rankings which leads to more organic traffic, ultimately increasing revenue opportunities.
Using this platform will also lead to greater user engagement due to its ability to create visually appealing pieces of work that are sure to capture readers' attention.
Anyword Functionality & Design
Anyword is a no-frills platform that is easy to use and intuitive.
Once you create your account, you are taken through a series of simple steps to set up your project. The dashboard is minimal but effective, allowing users to easily access the features they need.
The functionality of AnyWord helps writers generate unique texts quickly and without hassle. All you have to do is enter some basic information about the topic of your article or blog post and the program generates a text based on it. You can then edit the text as needed or just publish it as is.
What I particularly like about Anyword is that it allows users to customize their text according to their needs – for example, you can easily add more details or make changes to the structure of the text before publishing it.
High Quality & Accurate Text Generation
In terms of quality and accuracy, I found AnyWord to be very reliable in generating high-quality content for my projects. The texts generated were accurate and well researched, which allowed me to quickly get started with writing my own articles or blog posts without having to spend too much time researching my topics.
The AI algorithms used by Anyword help ensure that all texts produced are unique and not plagiarized from any other sources on the web. This was really useful when I needed to generate multiple pieces of content in a short amount of time without worrying about whether they would pass plagiarism checks.
Anyword Performance & Speed Insights
When it comes to performance and speed, I found AnyWord's performance impressive – generating texts was quick and efficient even with large amounts of data being processed at once. There were no noticeable lags in performance even when using complex queries such as long-tail keywords or natural language processing tasks.
Overall, I found Anyword's performance satisfactory in both speed and accuracy when generating content compared with other similar platforms on the market today.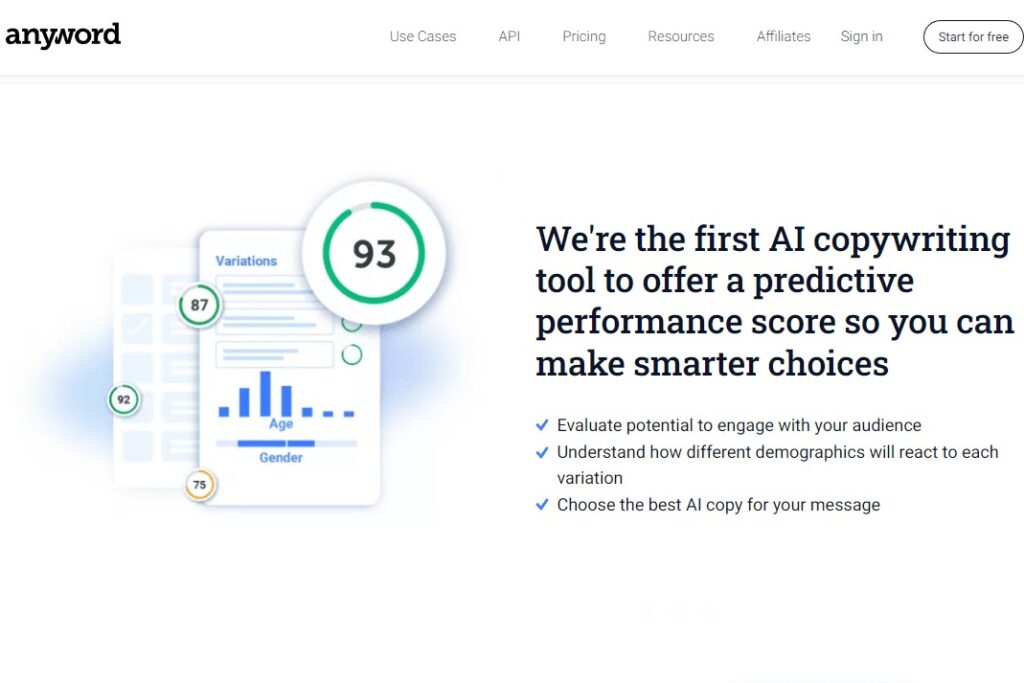 The Pros and Cons of Anyword
Artificial Intelligence (AI) is becoming increasingly popular in the digital age.
It is used to automate tasks and make life easier for website owners, webmasters, bloggers, online stores, and AI content creators. One of the most popular AI tools available today is Anyword AI. In this blog post, I'll outline the pros and cons of using Anyword AI so that you can determine if it's right for your business needs.
Pros of Anyword AI
Anyword AI has a lot of good key issues for users. It is easy to set up and use; all you need to do is enter the text you want to be analyzed and Anyword will provide a detailed analysis within seconds.
Up next, it offers real-time insights into how words are being used across different sources on the web. This allows users to quickly identify trends in their industry that could potentially be exploited for greater reach and engagement with customers.
Anyword provides powerful analytics which makes it easy to track the performance of content over time. It effectively harnesses the power of artificial intelligence to help increase your productivity with writing, creating art, videos and social media posting.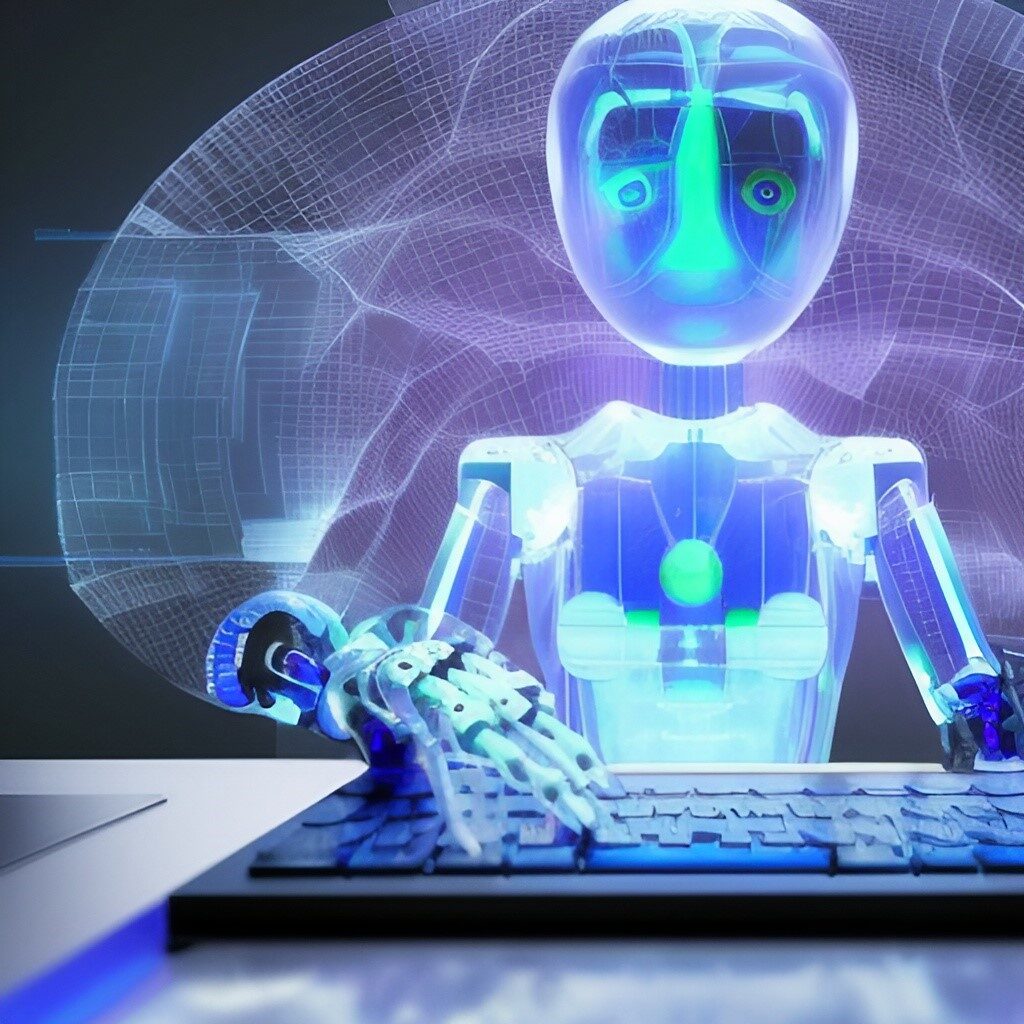 Cons of Anyword AI
As with any technology, there are some drawbacks associated with using Anyword AI as well. The main issue is that it can be difficult to interpret the data generated by the tool since it uses complex algorithms that may not always make sense at first glance. Because Anyword only analyzes text from websites and other sources on the web, it may not always provide accurate or up-to-date information about certain topics or industries.
While Anyword does offer some analytics capabilities, these are rudimentary compared to more advanced tools such as Google Analytics or Adobe Analytics which offer you more detailed insights into website traffic and user behavior such as CTR, dwell time and many more key factors.
Conclusion on Anyword AI:
In conclusion, Anyword is an AI writing tool that offers a comprehensive suite of features designed specifically for webmasters, bloggers, and eCommerce store owners who want to boost their online presence through quality content creation.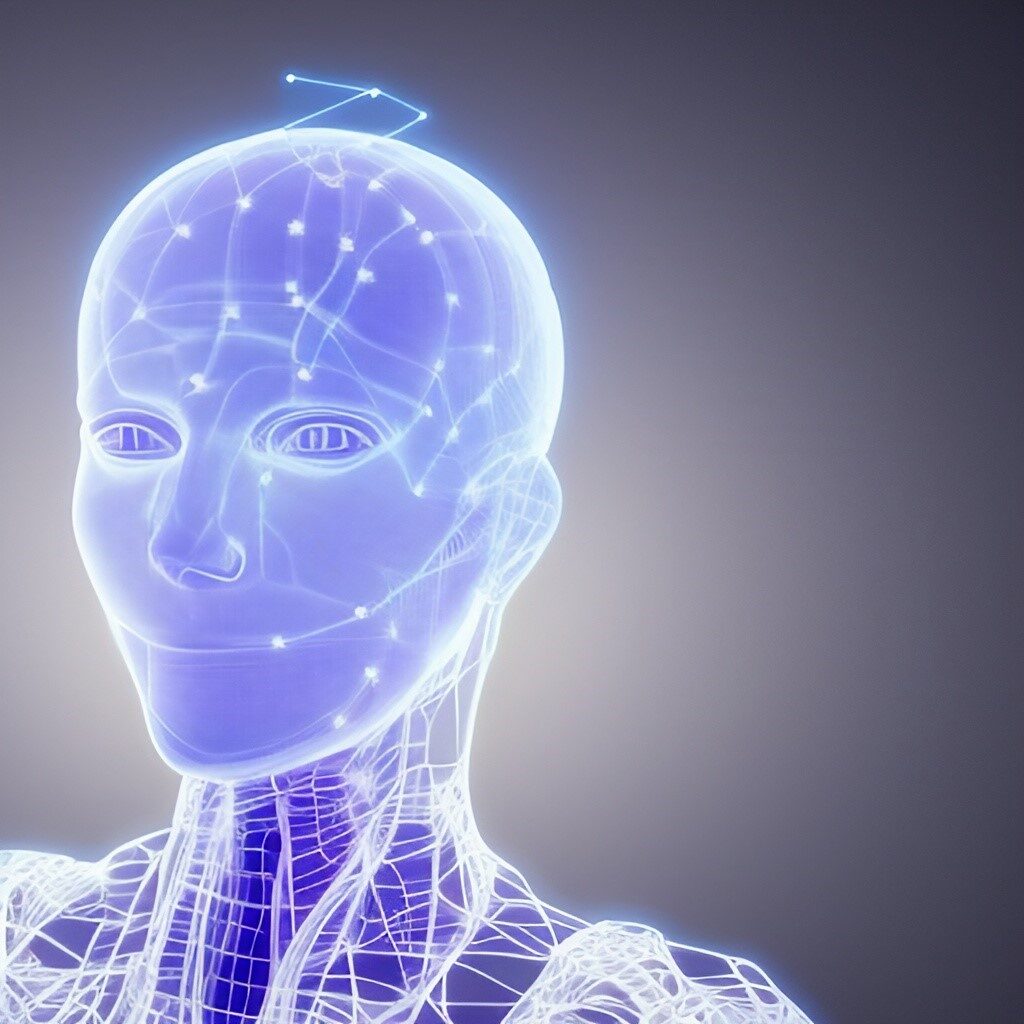 With its automatic keyword research and SEO AI integration capabilities combined with customizable templates layouts and fonts as well as analytics tracking options; this platform offers everything one needs when it comes to creating engaging pieces of work quickly and accurately while optimizing them for search engine rankings. Anyword is an AI writing tool that can save you time while still delivering quality results.
All in all, I am pleasantly surprised by how well Anyword performed given its relatively low cost compared to other AI powered content generation platforms available today. It has definitely saved me time and effort while allowing me to generate high-quality texts in a fraction of the time it would take me with manual work.
Anyword AI provides a great way for website owners, webmasters, bloggers, online stores, and AI content creators to optimize content for maximum reach and engagement with customers across search engines and social media platforms.
While there are some drawbacks associated with using this particular AI tool such as difficulty interpreting data; nonetheless Anyword's ability to analyze text with NLP algorithms from various sources on the web makes it an invaluable tool for businesses looking to max out digital presence in today's evolving competition.
Deciding whether or not use this emerging AI technology depends on your individual needs but if you need help analyzing text from various sources then Anyword is a good solution.
Related Content You Might Enjoy:
FAQ:
Follow and Like AIgeeked on Social: