In this Writesonic review I provided a detailed explanation and analysis of the popular AI writer, copywriting & paraphrasing tool.
I compare it with the main Writesonic alternatives and examine if it is worth the price.
AIgeeked.com is reader supported and we may earn an affiliate commission from the AI products listed on this website.
Writesonic Review & Analysis
Writesonic is an AI writing assistant that helps you create high-quality content, in just a few seconds, at a fraction of the cost of hiring human copywriters.
It uses natural language processing (NLP) and GPT-3 from OpenAI to generate SEO-friendly content for blogs, Facebook ads, Google ads, and Shopify eCommerce stores.
It also offers a paraphrasing tool to help you quickly rewrite existing content.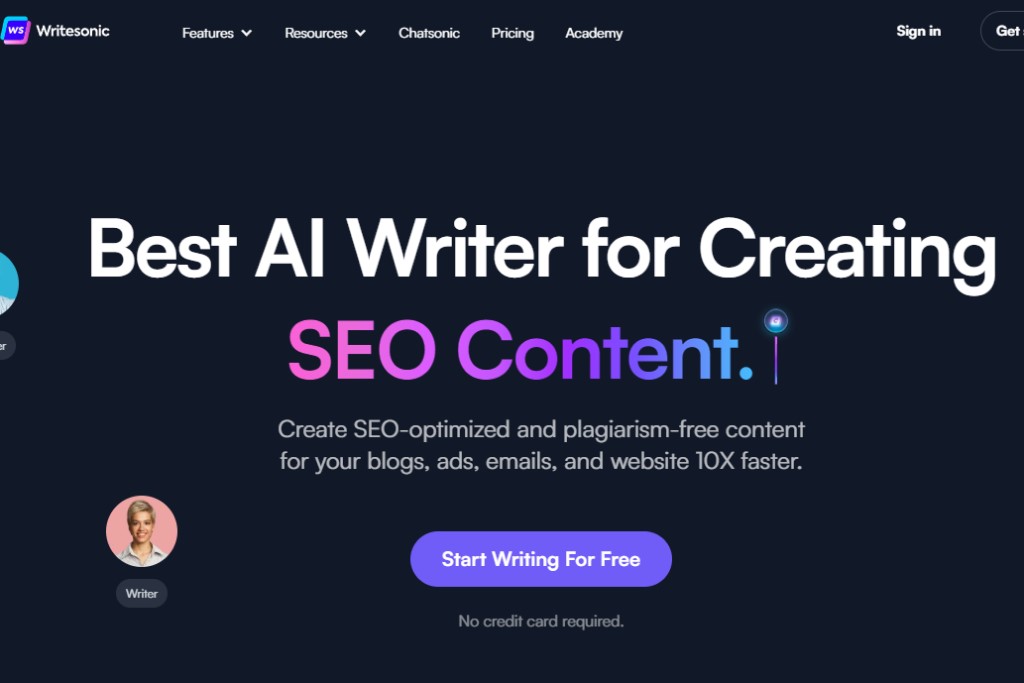 Writesonic's Features
Writesonic has several features that make it stand apart from its competitors.
It can generate content from scratch or rewrite existing text with its paraphrasing tool.
Writesonic provides an AI writer dashboard where you can monitor your progress and track analytics such as word count and readability score.
Additionally, it offers an AI writing editor which allows you to edit the generated content with ease.
The Benefits of Using Writesonic
Using Writesonic has many benefits compared to other AI writing tools like Jasper.ai, Rytr, Anyword and Copy.ai.
First, it is very affordable for beginners compared to other tools on the market with a Writesonic free trial.
Second, they offer paid plans starting at $12.67/month.
The Writesonic "Long-form" plan costing $12.67 per month includes 47,500 words every month.
Third, there is a "Writesonic custom plan" for businesses and large teams. Contact Writesonic.com for business plan pricing.
Fourth, Writesonic is incredibly easy to use and requires minimal setup time. It even offers the Writesonic Training Academy to help you get started as a beginner. This is basically a Writesonic tutorial simplified.
Fifth, it produces high quality, plagiarism free content quickly with its natural language processing (NLP) technology and GPT-3 text generator capabilities.
Writesonic provides you with insightful analytics so you can track your progress over time.

Writesonic Functionality & Design
The functionality of Writesonic is top notch and the design is very user friendly.
The Writesonic dashboard is intuitively designed so you can easily navigate the platform without any difficulty.
Additionally, the AI editor makes editing generated content a breeze as all changes are automatically saved in real-time for convenience purposes.
Accurate & Quality AI Writing
Writesonic's AI writing capabilities are second to none when compared to other similar tools on the market today.
Its natural language processing (NLP) technology ensures that all AI generated content is accurate and up-to-date with current trends in SEO best practices.
Furthermore, its GPT-3 capabilities allow for more creative freedom when generating new content ideas or rewriting existing ones for maximum impact on readership engagement levels.
Writesonic Performance & Speed Insights
When I tested Writesonic against similar AI writer software tools such as Rytr or Anyword, it performed exceptionally well in terms of speed and originality of the AI writing generated by its NLP engine and GPT-3 algorithms respectively.
Furthermore, its ability to generate high quality SEO friendly copy in just a few seconds was impressive when compared against similar AI copywriting tools which often require longer periods of time before producing satisfactory results.
Writesonic is an ideal AI writer for users looking for quick turnaround times on their projects/tasks at hand.
The Pros And Cons Of Write Sonic
Next I will explain the pros and cons of using Writesonic as an AI writing tool based on my experience testing it out and comparing it against other AI writers available today.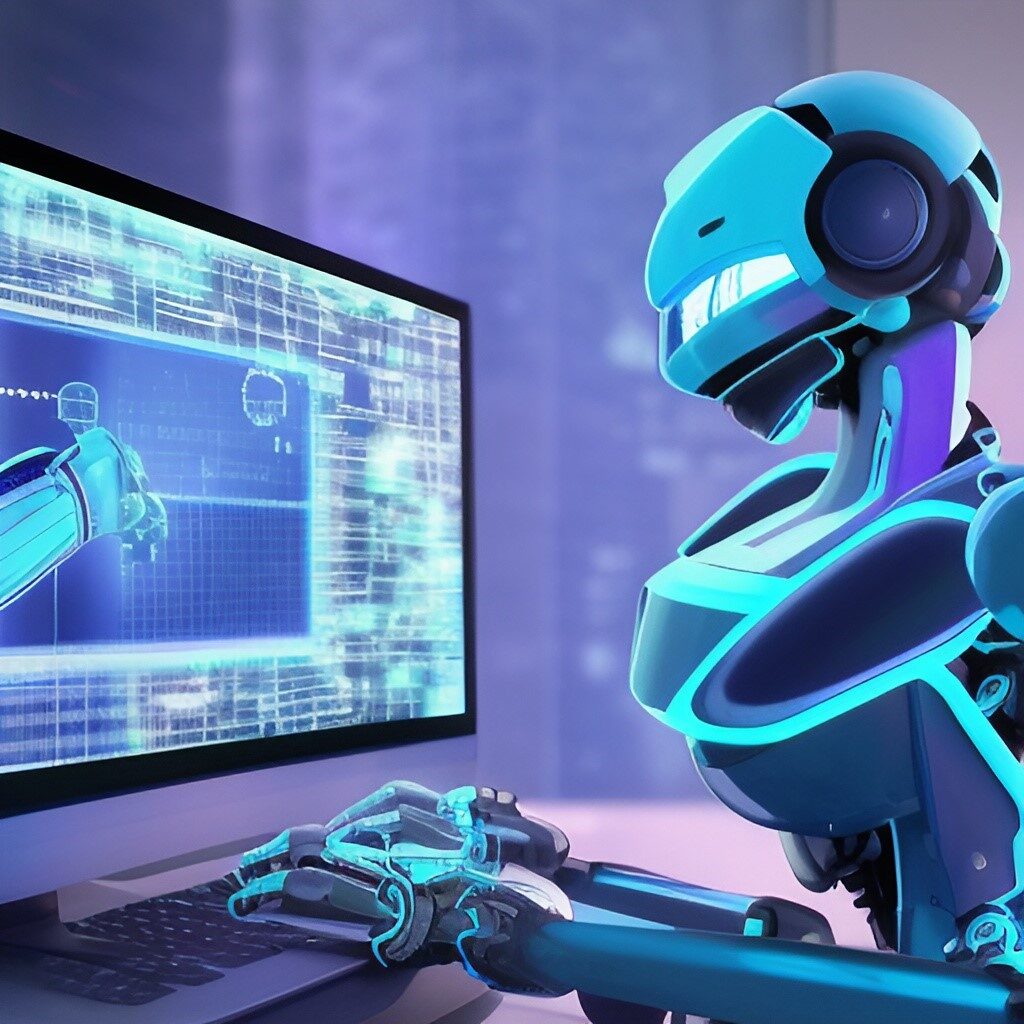 Pros Of Writesonic
One of the big advantages of Write Sonic is that it offers you a free trial plan that comes with 6,250 words included.
Its free trial even includes access to its AI chatbot called Chatsonic – a ChatGPT like chatbot that gives you 25 free generations every day.
Affordable pricing structure compared to competitors
Easy setup process with minimal technical knowledge required
Generates high quality SEO friendly copy quickly using NLP & GPT-3 technologies
Intuitively designed dashboard makes navigation easy
Real time auto saving feature makes editing generated copy easier
Chatsonic – a ChatGPT alternative with super-powers
Cons Of Writesonic
While there are many advantages of Writesonic, there are some disadvantages that I should mention.
Limited support options available if issues arise while using platform
No mobile app available yet which could limit accessibility for some users
It doesn't have a Google chrome extension yet
Writesonic Pricing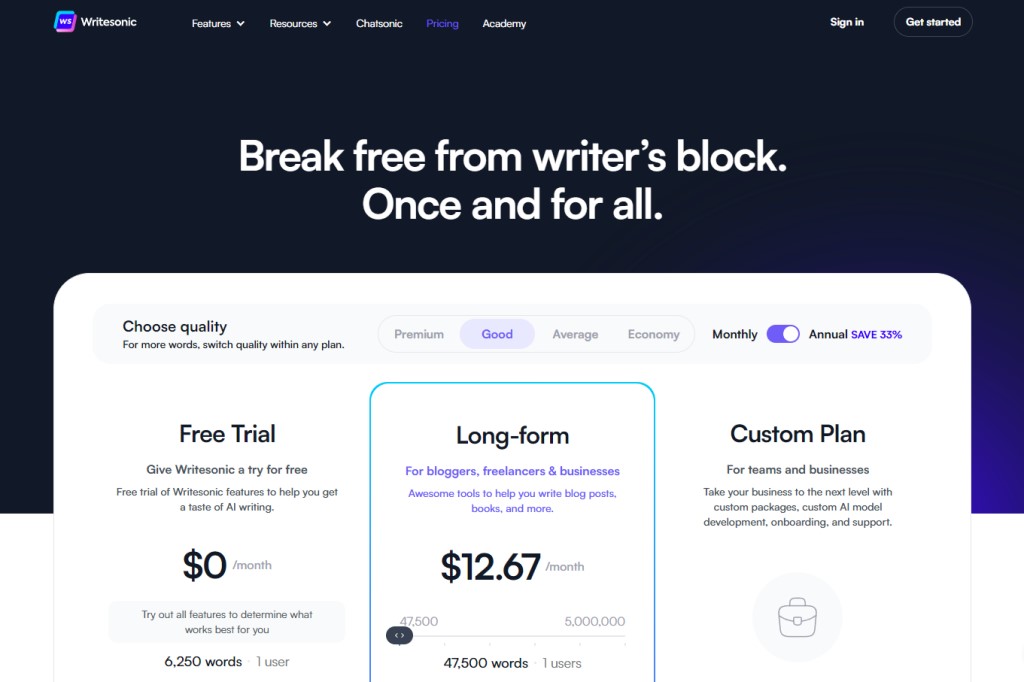 Writesonic currently offers three different pricing plans depending on your needs: "Free Trial" plan ($0/month), "Long Form" plan ($12.67/month), Enterprise "Custom" plan (contact Writesonic for Enterprise pricing).
All paid plans offer unlimited access to all features including unlimited generation of SEO friendly copy using NLP & GPT-3 technologies plus access to real time auto saving feature when editing generated copy within the platform's AI editor interface.
Writesonic AI Review Summary:
Writesonic is an excellent and powerful AI text generator tool that provides users with quality SEO content in a fraction of the time it would take to manually write copy.
Its use of natural language processing (NLP) and OpenAI's GPT-3 AI language model that ensures accuracy and creativity when generating new content ideas or rewriting existing ones for maximum impact on readership engagement levels.
Writesonic's affordable pricing plans make it accessible to most budgets.
It has a great user interface experience which makes navigation easy and convenient.
Overall, Writesonic is an essential tool both for the novice writer looking to get started with AI writing as well as experienced copywriting professionals seeking to increase their productivity levels through AI powered automation.
Write Sonic FAQ
Follow and Like AIgeeked on Social: