If you're looking for AI to generate quality copy for your website or online store, you may be considering the two most popular AI chatbot text generators on the market today: Jasper Chat vs ChatGPT.
Both of these artificially intelligent services offer a wide range of features, but they differ in some important ways.
I'll explain how they stack up against each other so you can decide which works for you.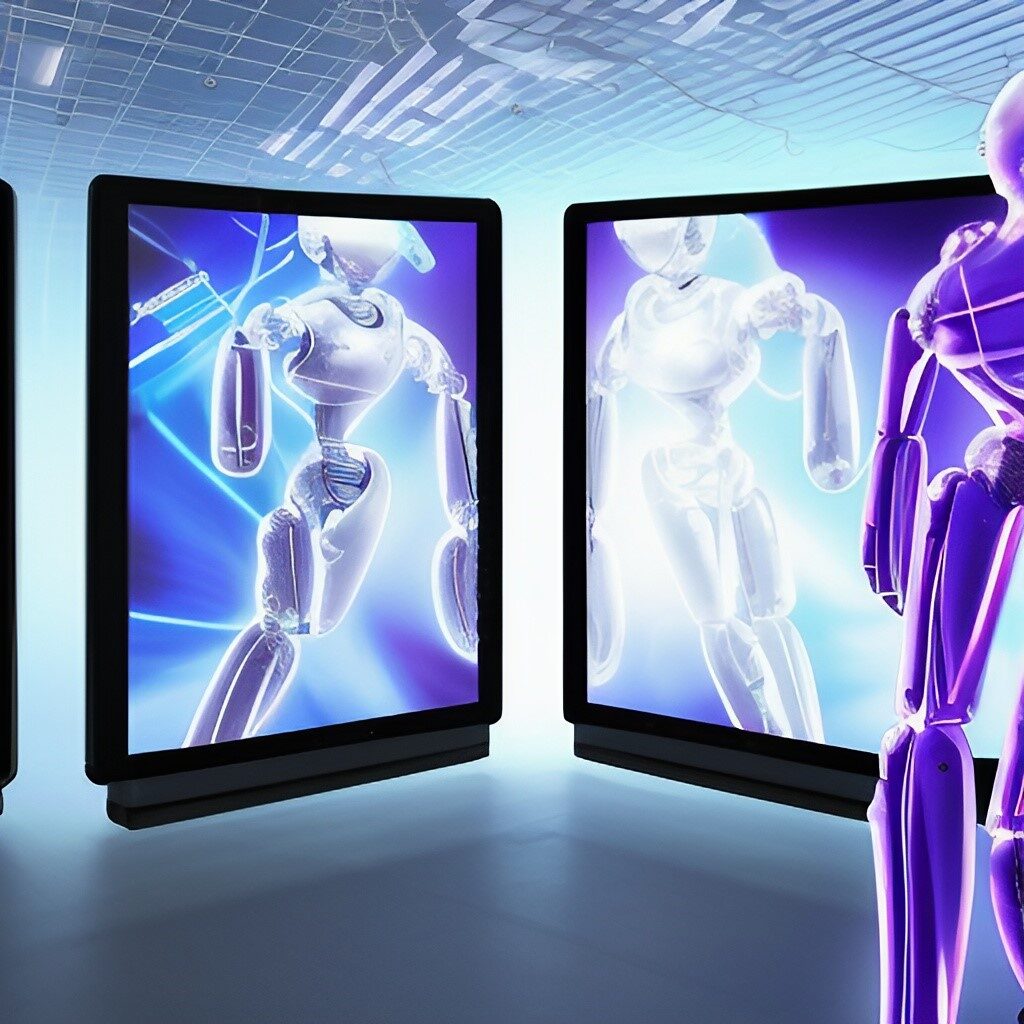 Comparing Jasper.ai and ChatGPT Chatbots
The development of AI-driven chatbot technologies has quickly advanced in recent years, offering businesses a cost-effective way to provide customer service and engage with customers while they are online.
Its important that you pick the right one for you when comparing Jasper Chat vs ChatGPT.

What is Jasper Chat?
Jasper.ai Chat is a powerful chatbot & AI content generator that helps businesses provide customers with 24/7 support without having to hire additional staff members for the task.
This service offers natural language processing (NLP) capabilities to understand customer inquiries, as well as automated response options.
Jasper allows users to integrate third-party applications into their AI powered content generation platform including the Jasper chrome extension for Google Chrome and Surfer SEO to name a couple of integrations examples.
Jasper.ai is an AI content generation platform that's chatbot enables you to quickly build natural language conversational experiences.
With Jasper you create custom AI based text generations based on specific criteria, such as language, intent, context and sentiment analysis. This makes it easy to use AI as a text generator to write blog posts, sales copy, email templates, Quora Answers and many more (50+) writing templates to choose from.
This makes the process of creating custom website copy or social media posts easy to do.
The Jasper AI chat engine provides businesses with real-time insights into customer conversations that can be used to improve customer experience over time.
Jasper AI Pricing
You can try Jasper.ai free for 5 days.
After the Jasper.ai free trial period there are a number of different subscription plans available.
When comparing ChatGPT vs Jasper Chat there are plenty of similarities.
I'd like to point out the differences here:
Unlike ChatGPT which only produces text-based AI generated content right now, Jasper.ai offers an AI art generator as well. The Jasper Art images are photorealistic, surreal or whatever your imagination can come up with.
Jasper also recently announced Jasper Brand Voice. The new "Jasper Brand Voice combines the power of AI with your brand's unique tone and style so you can create content that's always on-brand".
Source: https://www.jasper.ai/products/brand-voice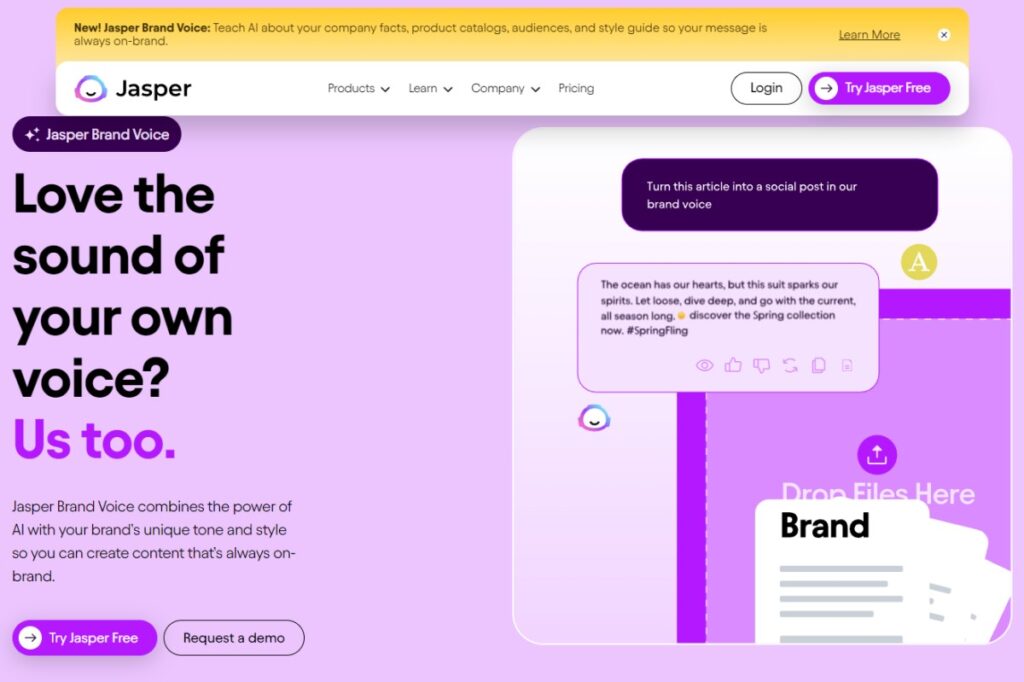 I use Jasper Art personally for all of the original copywrite free images I create on AIgeeked. You do have to pay $200 per year to generate unlimited images on Jasper.ai Art.
This makes Jasper Art one of the best AI image generators for the dollar spent in my option after testing out dozens of AI art generators.
What is ChatGPT?
ChatGPT is an AI chatbot from OpenAI that's available to anyone who wants to be able to interact quickly, research a topic by asking questions or create original text writings in a fast way.
This service uses an AI powered conversational platform using GPT3.5 that creates an interactive experience when it answers your inquiries accurately and respond accordingly in real time.
ChatGPT's service will also soon offer integrations with all Microsoft products soon including a ChatGPT enhanced Bing search engine with potential to challenge Google's worldwide search market dominance.
Chat GPT is a powerful open source AI text generator software that enables you to create powerful conversational experiences with ease a a few prompts of text.
Unlike other chatbot text generators, ChatGPT utilizes Natural Language Processing (NLP) AI models along with a deep learning algorithm called GPT-3 (Generative Pre-trained Transformer 3) to understand user input and generate meaningful responses in real-time.
This allows the chatbot to have more natural conversations with its users while also enabling it to learn from past conversations and become smarter over time.
ChatGPT Pricing
You can currently use ChatGPT free.
No official plans to charge for the services have been announced. It is widely speculated that ChatGPT will charge for premium features an/or additional access in the near future.
Because ChatGPT is free then its the best AI text generator choice for people just starting out with their businesses idea and don't have a big budget to invest in AI technology. Free is pretty difficult to beat.
For larger companies, marketing agencies, established bloggers and influencer content creators who have a budget to invest into growth then Jasper.ai has some impressive features that take it above and beyond what ChatGPT can do right now.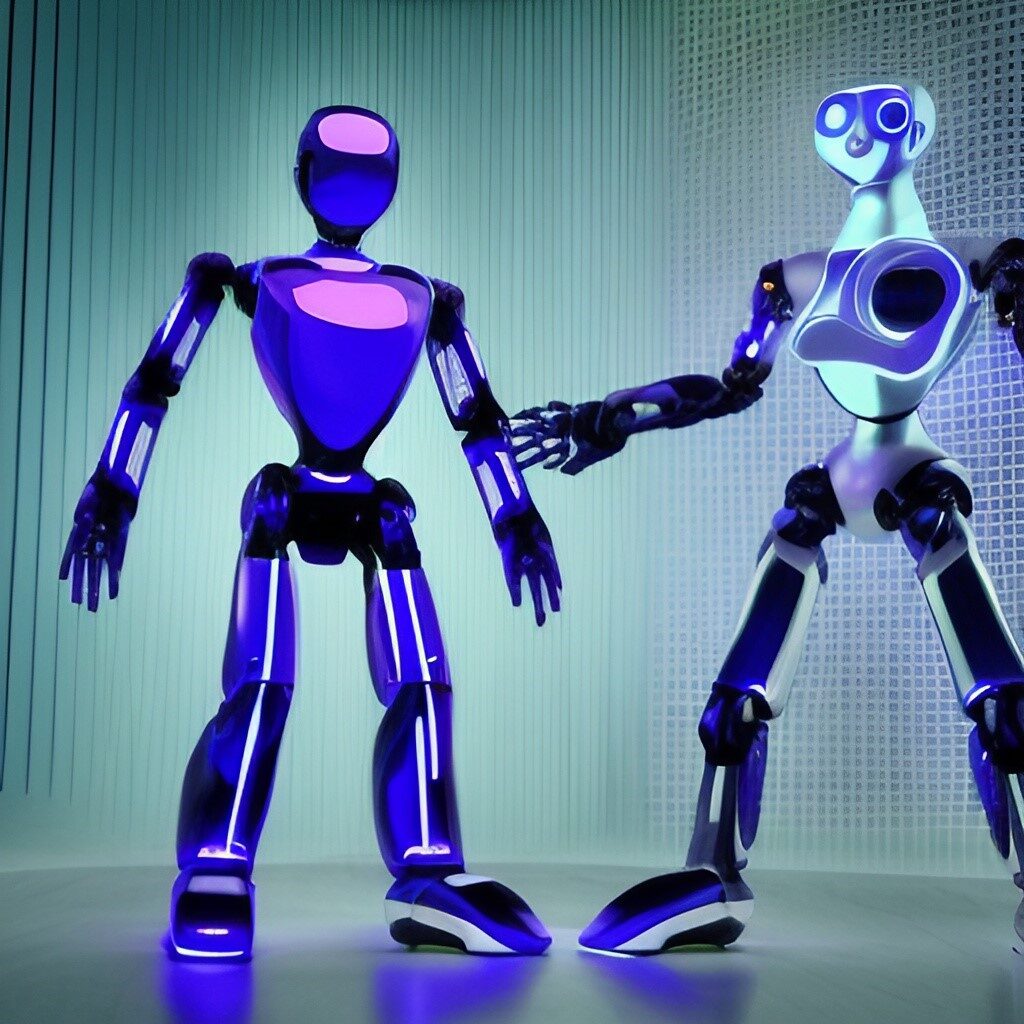 Wrapping Up Jasper vs ChatGPT
Both Jasper.ai and ChatGPT offer website creators, programmers & online businesses powerful ways to build engaging conversational experiences for their customers.
They are also incredible AI text generators that rival any other platform currently online.
These software platforms offer unique features that make them great options depending on the needs of your business. Take some time to explore each option before making your final decision about which one will work best.
Jasper Chat and ChatGPT are excellent options for everyone looking for a reliable and easy-to-use chatbot solution for answering questions, generating content and even programming project code.
Read this AIgeeked report with ChatGPT Statistics from 2023 to learn more about recent developments with the platform.
Do your research before making a decision. The choice between Jasper AI Chat and ChatGPT will come down to the specific needs, scope & ambition of your business or individual preference.
Related Content You Might Like
ChatGPT vs Jasper Chat FAQ
Follow and Like AIgeeked on Social: